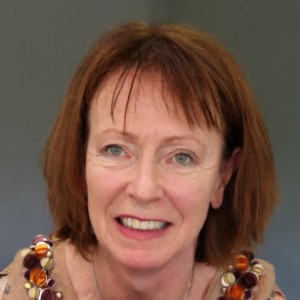 Dr Nora Gribbin
Consultant Psychiatrist
Conditions treated
Treatment approaches
Professional qualifications, accreditations and memberships
Member of the Royal College of Psychiatrists (MRCPsych)
Specialist Register for General Adult Psychiatry – Liaison Psychiatry (GMC)
Specialist recognition RCPsych as Medical Psychotherapist
Accreditation in Cognitive Behavioural Therapy with the lead organization for CBT, the BABCP, (British Association of Behavioural and Cognitive Psychotherapists). Patients can find me on the register.
Post Graduate Diploma in Cognitive Behavioural Therapy (PGDip CBT Oxon)
Bachelor of Medicine and Bachelor of Surgery (MBBChBAO) QUB 1984
Professional statement
Dr Nora Gribbin works in private practice as a consultant adult psychiatrist and CBT psychotherapist. Dr Gribbin covers all aspects of adult mental health from psychosis, anxiety and depression, Medically Unexplained Symptoms, Stress and adjustment disorders, work and relationship issues. Previously she worked as an NHS Consultant in Adult Psychiatry in London for 15 years. Her NHS Team was on the National final shortlist for the RCPsych 'Team of the Year' 2012. In 2017, she ran an NHS clinic for Complex Disorders.
Personal statement
Dr Gribbin looks forward to assisting each patient to better health and to work in a productive and collaborative partnership. She has professional qualifications in medical psychiatry and psychotherapy which assists a comprehensive approach and enables her to prescribe medications and/or deliver a course of CBT within the evidence-based practice and national guidelines. In a first consultation, you can discuss your symptoms and she will enquire about your past so that we can come to some understanding as to why you are needing help now. Dr Gribbin can provide an assessment, diagnosis and a management plan agreed with you, which may help you to decide on medication and/or what psychological therapy would suit. She believes in a holistic approach within the framework of a warm and caring professional relationship.
Dr Gribbin is a recognised provider with AXA PPP, BUPA, WPA and Standard life. She is also available for self-pay individuals.
Additional information about research, publications and interests
Dr Gribbin is Chair of the 'CBT Medics' Specialist Interest Group within the BABCP, the lead organisation for Cognitive Behavioural Psychotherapy. With her, CBT qualified medical colleagues nationally, she chairs meetings and organises and facilitate an annual conference.
She examines RCPsych professional examinations.