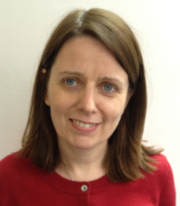 Dr Helen Murphy
Consultant Psychiatrist, Lead Eating Disorder Psychiatrist
Conditions treated
Treatment approaches
Professional qualifications, accreditations and memberships
BA (Oxon)
BM BCh
MRCPsych
Professional experience
Dr Helen Murphy qualified in Medicine from Oxford in 1992 and completed psychiatric training on the SW London and St George's training rotation. She is on the Specialist Register of the General Medical Council with accreditation in General Adult Psychiatry.
Dr Helen Murphy has practised psychiatry since 1997 and has extensive experience of a wide range of mental health problems. She held an NHS consultant post in the St George's Eating Disorders Service, which has an international reputation as a centre of excellence and has particular expertise in the management of anorexia nervosa, bulimia, anxiety and depression and relationship difficulties.
Personal statement
Dr Murphy's approach is to consider all aspects of the presenting difficulties and to use medication and psychological treatments to meet the patient's needs and promote a return to wellbeing.
She aims to offer treatment which is evidence-based, collaborative and empathic.
She works in outpatient, day patient and inpatient settings with a range of professionals including therapists, nursing staff, a dietician and a family therapist.
Additional information about research, publications and interests
Dr Helen Murphy teaches and lectures about eating disorders and has undertaken and published research in this field.