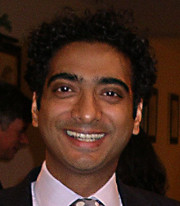 Dr Mo Zoha
Consultant Psychiatrist, General Psychiatry
Conditions treated
Treatment approaches
Professional qualifications, accreditations and memberships
MB ChB MRCPsych
Certificate of Completion of Specialist Training (CCST) in General Adult and Addiction Psychiatry
Professional experience
Dr Mo Zoha has worked as an NHS General Adult Consultant Psychiatrist in the Borough of Kensington and Chelsea since 2002. He is also an Honorary Senior Lecturer in Psychological Medicine at Imperial College, London. He has extensive experience in assessing and managing all major mental illnesses, including depression (mild to severe), all anxiety disorders, bipolar disorder, ADHD, psychosis, drug and alcohol misuse and dual diagnosis (co-existing drug/alcohol misuse and mental disorder).
Personal statement
Dr Zoha has a holistic approach to clinical practice, with an emphasis on treating all patients as individuals. He believes individuals with mental health difficulties do best when a high level of clinical expertise is delivered with warmth, compassion and kindness.
He believes mental health difficulties are most successfully treated using a range of evidence-based treatments, often combining both medication and non-medication strategies – a combination he routinely provides for his patients.
Dr Zoha is also interested in the interface between physical and mental health. He ensures physical health problems co-existing with mental health problems/resulting from medication side effects are properly treated in patients.
Outside of one-to-one work with patients, Dr Zoha is actively involved with Imperial College, where he teaches and examines medical students in psychiatry. He is also a Tutor at imperial college, providing pastoral care to university students.
Dr Zoha regularly lectures and run workshops on a wide range of subjects including managing mental health problems, delivering evidence-based care and happiness.
Additional information about research, publications and interests
Dr Zoha is interested in clinical effectiveness, that is ensuring health care treatments provided are maximally effective, by being based on the most up-to-date evidence available.
He leads on this in his NHS practice. He is also involved at a London and national level in helping to develop clinically effective mental health services.
Website and social media