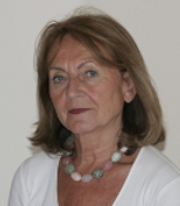 Marietta Young
Psychotherapist, Art Psychotherapist
Conditions treated
Treatment approaches
Professional qualifications, accreditations and memberships
BAHon (London)
PGCE
BA AT (London)
MA Art Psychotherapy (London)
MAHOA (Birkbeck)
I am a member of BAAT and I am accredited by HSPC
Professional experience
Marietta Young has extensive experience in inpatient as well as day and outpatient treatment, both as an individual specialist (1:1 sessions) and group facilitator (groups up to 15 members). She treats patients on the bases of both brief as well as long term therapy.
Her experience covers both the private as well as NHS settings.
Personal statement
Marietta's personal philosophy and work ethic stress the importance of patient-centred therapy. She uses the psychodynamic approach. She facilitates and encourages where appropriate the use of creativity, as a vehicle for expression as well as a method of a safe and non-threatening process of development and change. This approach has proved to be very helpful in all areas of her therapeutic work, both in individual as well as group settings.
Marietta's additional area of expertise is the management of a specific emotion, anger, both in specialist groups (e.g. Addictions) and individually.
Additional information about research, publications and interests
Marietta's research has been mainly in Art Psychotherapy and its use in the treatment of all of the areas of her specific interest.
At Nightingale Hospital I have arranged and installed a gallery of patient artwork, favourably reviewed by the national press, which has been greatly admired and has become a source of inspiration.
In view of the recent research and emphasis on the importance of a healing hospital environment, the gallery continues to play a very important role.