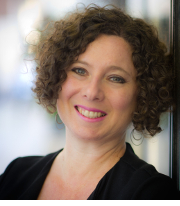 Dr Susannah Rose
Psychotherapist
Conditions treated
Treatment approaches
Professional qualifications, accreditations and memberships
Clinical Doctorate in psychotherapy
Post-Graduate qualification in psychotherapy
MA in working with people with eating disorders
Diploma in counselling and psychotherapy
British Association for Counselling and Psychotherapy (BACP Accred)
Professional experience
Dr Susannah Rose has been practising psychotherapy in the NHS and private healthcare for over 20 years. She offers general psychotherapy, as well as specialist eating disorder therapy.
In addition to work at the Nightingale Hospital, she currently works at the Child and Family Practice, and in private practice. Before that, she was the lead psychotherapist in both adolescent and adult eating disorder services at Priory Hospital Roehampton for 10 years. Previously, she worked in university counselling services, GP practices, community mental health teams, working with a variety of people from all backgrounds, presenting with a wide range of difficulties.
Dr Rose has a research-based clinical Doctorate in psychotherapy from the University of Essex, looking into the treatment of anorexia nervosa. She also obtained a masters degree in working with eating disorders from the Tavistock Centre. She qualified as a counsellor at Regent's College in 1997, and as a psychotherapist at the Lincoln Centre (A British Psychotherapy Training) in 2004.
As well as working with eating disorders, Dr Rose specialises in treating depression, anxiety, self-harm, relationship difficulties, and general life changes.
My personal statement
Dr Susannah Rose's personal approach to therapy is based on building a collaborative relationship, where a sense of safety and trust can develop. This can allow clients to talk about their life and experiences with a view to learning more about themselves and their underlying thoughts and patterns of behaviour. This in turn can allow clients greater choice over the way they are living their lives and can help them feel able to make positive changes. Clients are not judged in the sessions, instead, they are listened to with encouragement. The process can be challenging and thought-provoking but can help give people far greater freedom and fulfilment in their lives.
Susannah specialises in working with people with eating disorders and has carried out research in this area. She is also very interested in working with people of all ages, focusing on difficulties with mood, depression, anxiety, and with general challenges of life and life transitions. She has training in working psychodynamically but would describe her work as supportive psychotherapy drawing largely on mentalisation-based therapy and motivational enhancement. She also offers cognitive remediation therapy for eating disorders.
Additional information about research, publications and interests
Rose, S. (2004). On not observing the baby. The International Journal of Infant Observation and its Applications.
Rose, S. (2009). A Special K retreat: Dynamics which threatened the psychotherapy of an eating disordered patient. Psychoanalytic Psychotherapy.
Rose, S. (2013). Anorexia nervosa: addiction or not an addiction? In the Addictive States of Mind.
M. Bower, R. Hale, H. Wood (Eds.). 175-199. Tavistock Series. Karnac Books in London.
Rose, S. (2015). The problems of working with anorexia nervosa: the alexithymic core and the art of non-interpretation. Doctoral Dissertation, University of Essex.