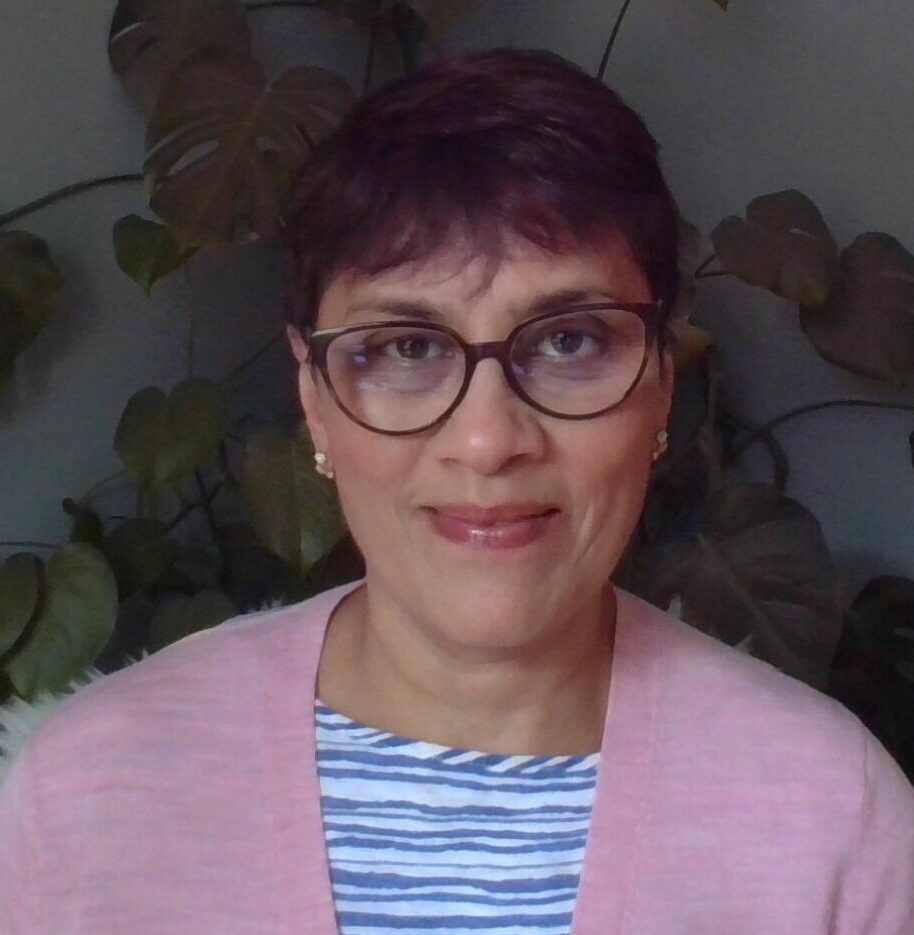 Naina Gupta
Therapist, EMDR therapist, CAMHS Clinical therapist
Conditions treated
Treatment approaches
Deep brain reorientation
Trauma focussed acceptance and commitment therapy
IFS informed EMDR
Attachment focussed EMDR
Flash EMDR
EMDR 2.0
Professional qualifications, accreditations and memberships
Bachelor of Science, Nursing
Master of Science, Psychodynamics of Human Development
NMC (Nursing & Midwifery Council)
EMDR UK and Europe (EMDR Association UK & Ireland)
NRCP (National Register for counsellors and psychotherapists)
UK Psychological Trauma Society
ACBS (Association for Contextual Behavioural Science)
Trauma Aid UK
Professional experience
Naina Gupta is an accredited sessional EMDR Therapist at the Nightingale Hospital offering trauma-focussed psychotherapy for adolescents and adults. Her expertise lies in seamlessly integrating EMDR techniques and diverse psychotherapeutic interventions to address a wide range of conditions. Naina conducts assessments to identify individual needs, creating targeted treatment strategies that are developed collaboratively with her clients. This personalised approach not only fosters a profound understanding of their unique experiences but also facilitates significant personal growth and healing.
In addition to her work at Nightingale Hospital, Naina currently holds the position of a Psychological Therapist within Child and Adolescent Mental Health where she delivers confidential mental health services to adolescents aged 11 to 20 through The Well Centre at the South London and Maudsley NHS Foundation Trust. Naina's responsibilities encompass specialised assessments aimed at uncovering the underlying causes of emotional and behavioural challenges. Her interventions are firmly grounded in evidence-based psychological and psychotherapeutic approaches, ensuring optimal outcomes for her clients. Her commitment extends to training initiatives on pertinent mental health subjects, enhancing the knowledge and skills of fellow professionals, and promoting a comprehensive understanding of holistic wellbeing.
With a background as a Senior Community Mental Health Nurse, Naina is adept at addressing adult mental health concerns. Her experience spans roles as a primary care therapist, specialist Senior Nurse in Perinatal services, and as a Senior Practitioner for Child and Adolescent Care. Naina also contributed as a Senior Trainer at the Centre for Parent and Child Support (CPCS) and a Highly Specialist Practitioner in The High Needs Families Project at Maudsley Hospital. Through her extensive training and advanced practice, Naina consistently elevates care standards, benefiting diverse populations' wellbeing.
Personal statement
Naina's therapeutic approach is characterized by its relational, integrative, and intuitive aspects, ensuring that the client-therapist connection remains at the core of the healing journey. Through her adept application of EMDR, Naina consistently achieves outcomes. She is deeply committed to addressing trauma through evidence-based modalities, tapping into the individual's innate strength and resilience to foster holistic wellbeing.
Naina's clinical philosophy is rooted in a person-centred framework, further enriched by her proficiency in various therapeutic modalities, including Acceptance and Commitment Therapy, Deep Brain Reorientation, Mindfulness-Based Cognitive Therapy, and EMDR. This diverse toolkit equips her to customise her therapeutic approach to cater to the unique needs of each individual, foregoing a rigid one-size-fits-all approach.
Naina offers trauma-focused psychotherapy utilising EMDR and various psychotherapeutic techniques to address a wide range of conditions in adults, including stress, relationship challenges, phobias, panic attacks, perfectionism, low self-esteem, anxiety disorders (such as generalised anxiety, social anxiety, and health anxiety), depression, PTSD, OCD, coping with chronic health conditions, and specific issues like trichotillomania, tinnitus, and misophonia.
Additional information about research, publications and interests
Naina's interests include all aspects of EMDR with a particular interest in attachment-informed EMDR and sensorimotor approach to trauma-informed care.