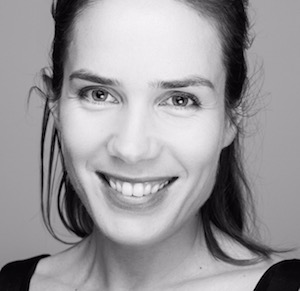 Dr Nagore Benito
Consultant psychiatrist
Conditions treated
Treatment approaches
Professional qualifications, accreditations and memberships
Doctor of Medicine (LMS)
General Adult Psychiatry (CCT) (GMC Specialist Register since 2009)
Specialist Associate of the Royal College of Psychiatrists (RCPsych)
European Certificate in Mood and Anxiety Disorders by the University of Maastricht (The Netherlands)
Postgraduate Certificate in Neuroimaging by the University of Edinburgh
Professional experience
Dr Nagore Benito completed her Medical Studies at Paris-Diderot University (France) and the Autonomous University of Barcelona (Spain). She then completed training in General Adult Psychiatry in Parc Tauli Hospital (Barcelona, Spain).
After a clinical attachment at ORYGEN Youth Centre in Melbourne (Australia) where she received training in early intervention in mental health, Dr Benito obtained a substantive post as a Consultant Psychiatrist at Parc Tauli Hospital (Barcelona, Spain).
During her years of clinical practice in Spain, Dr Benito was co-founder and Consultant Psychiatrist at a Private Psychiatry Practice specialised in English-Speaking clients living in Barcelona.
She then moved to London to continue her professional career. She has worked in a substantive capacity at one of the leading mental health NHS organisations, South London and Maudsley NHS Foundation Trust.
Dr Benito currently works at her private clinic in Harley Street and at Nightingale Hospital.
Personal statement
Dr Nagore Benito is specialised in the assessment and treatment of a range of adult mental health problems. She is passionate about what she does and offers a holistic approach using evidence-based treatments including psychotherapy, medication (if required) and psychoeducation.
Dr Benito has a biological and cognitive-behavioural approach to mental health and believes in promoting a healthy style of living, providing psychoeducation as a way to help the person understand and be better able to deal with their psychological, emotional or mental health problems.
Although she has had extensive experience in psychopharmacology, she usually explores other treatment alternatives before considering starting a pharmacological treatment.
Additional information about research, publications and interests
Dr Benito has a strong interest in well-being, psycho-education, reducing stigma in mental health and women's mental health.
Website and social media