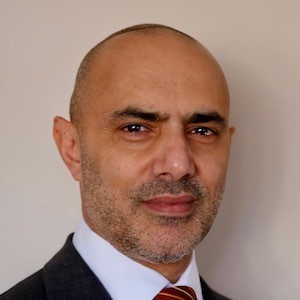 Dr Pierre Taub
Consultant psychiatrist, Nightingale Hospital Responsible Officer
Conditions treated
Treatment approaches
Professional qualifications, accreditations and memberships:
MB BCh 1990 University of Wales, College of Medicine
General Practice T(GP) 1994
Member of the Royal College of Psychiatrists (MRCPsych) 1997
Postgraduate Certificate in Executive Coaching and Mentoring 2013
Fellow of the Royal College of Psychiatrists (FRCPsych) 2016
Professional statement:
Dr Taub is a consultant psychiatrist with over 30 years' experience in psychiatry and medicine in the NHS. He was a GP prior to training in psychiatry. For the last 13 years he has worked in an award-winning Crisis Team treating patients that are suicidal and suffering from severe mental illness and personality disorders. He started independent (private) practice at the Nightingale Hospital in 2018. He has specialist experience in treating all the major mental disorders and has lectured on sleep disorders and pharmacology at Barts and The London Medical School.
Dr Taub worked for 10 years with the street homeless providing psychiatric care to rough sleepers. He has held senior leadership positions within the NHS, BMA and Royal College of Psychiatrists currently sitting on Council of the College. Dr Taub was a Training Programme Director, responsible for the training of junior psychiatrists in East London, and an Associate Medical Director in the NHS until 2019. He continues to be involved in the re-validation and regulation of doctors including at the Nightingale Hospital, where he is the Responsible Officer. Dr Taub is a qualified coach and mentor.
Personal statement:
Dr Taub has a holistic approach to the treatment of mental disorders focusing on the medical, psychological and social aspects of illness. The care he delivers is patient-centred with an emphasis on improving quality of life. Dr Taub's aim is for total recovery using a variety of interventions including medication, psychotherapy and coaching techniques.
Additional information about research, publications and interests:
StartWell: A guide for new consultants' Royal College of Psychiatrists Publication
StartWell: A guide for new speciality and associate specialist doctors' Royal College of Psychiatrists Publication
Social media