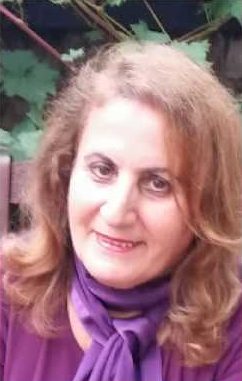 Dr Elham Aldouri
Consultant psychiatrist
Conditions treated
Treatment approaches
Professional qualifications, accreditations, and memberships
MBChB
DPM
DipPsych
FRCPsych
GMC number 3147898 (on the GMC specialist register since 1996)
Fellow of the Royal College of Psychiatrists
Member of the Medical Protection Society
Specialist Advisor in Mental Health to the Care Quality Commission, Department of Health, UK.
Section 12 (2) Approved Specialist
Professional statement
Dr Aldouri completed her training in psychiatry at distinguished hospitals and institutions in the UK including the Institute of Psychiatry, the Bethlem Royal and the Maudsley Hospitals, Guys and Bexley Hospitals. She has worked as a consultant psychiatrist in the NHS and the Private sector since 1991.
Her first consultant post in adult and community psychiatry was for the South Essex Partnership NHS Foundation Trust from 1991 to 1999.  In 2000, she moved to work as a senior consultant psychiatrist for the Hertfordshire Partnership University NHS Foundation Trust until the end of 2015 when she left the NHS to focus on her private practice.
During working for the NHS, she led the adult psychiatric services in North West Hertfordshire including the inpatient and the crisis and home treatment services. She also had practicing privileges and visiting consultant status at both the Priory Hospital North London and the Chelmsford Priory Hospital.
She has a wealth of experience in all aspects of adult psychiatry with a special interest and expertise in mood disorders.
During her extensive career, she has held key management and teaching roles, including as a clinical director and a Royal College tutor.
Dr Aldouri has been a senior examiner for the clinical part of the Royal College MRCPsych exam since 1999, and until recently, a senior examiner for the GMC PLAB 2 test.
In January 2021 Dr Aldouri joined Orchestrate Health/Addcounsel multidisciplinary private community psychiatric services based in London, as a senior consultant psychiatrist. She is also an experienced expert witness, providing high-quality medico-legal reports for the courts and solicitors. In 2015, Dr Aldouri was appointed as a specialist advisor in mental health for the Care Quality Commision (CQC), and has taken part in the inspection of numerous mental health services across the country.
Personal statement
Dr Aldouri has a wealth of experience in all aspects of adult psychiatry including bipolar disorder, depression, other mood disorders, psychosis including schizophrenia and schizoaffective disorders, anxiety and panic disorders, postnatal disorders, post traumatic stress disorder and trauma related disorders. She has a particular interest and expertise in the assessment and treatment of resistant schizophrenia, depression and PTSD.
Dr Aldouri follows a holistic and a recovery focused approach in her assessment and treatment of patients with mental health problems. She offers an individually tailored treatment plan including the latest evidence, based pharmacological and psychological intervention.
Dr Aldouri supports the use of psychological therapy in the treatment of psychiatric disorders and can arrange referral to the therapy team at the hospital for cognitive behavioural therapy (CBT), dialectical behavioural therapy (DBT), cognitive analytical therapy (CAT), eye movement desensitisation and reprocessing (EMDR), mindfulness-based cognitive therapy (MBCT), interpersonal therapy (IPT), acceptance and commitment therapy (ACT), counselling and psychodynamic psychotherapy.
Dr Aldouri works in close collaboration with patients, actively involving them in their treatment to achieve recovery and a satisfactory outcome.
In addition to English, Dr Aldouri is fluent in the Arabic language and is fully aware of the transcultural aspects of psychiatry.
Additional information about your research, publications and interests
Dr Aldouri has several publications on the subject of schizophrenia.
Website and social media