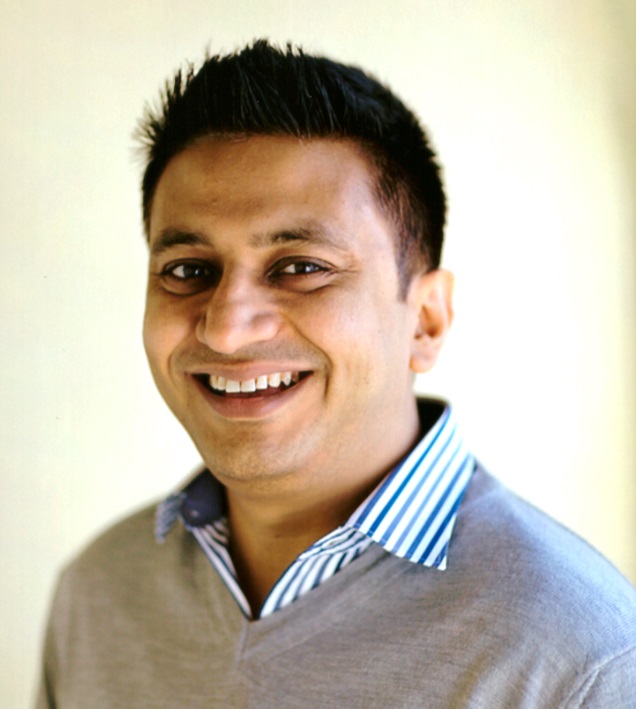 Dr Anshul Swami
Lead Consultant Psychiatrist for Addictions at Nightingale Hospital, Consultant Psychiatrist, GMC-ratified Addictions, Substance and Alcohol Misuse Specialist, Psychiatrist in adult mental health
Conditions treated
Gaming addiction
Prescription medication misuse
Treatment approaches
Professional qualifications, accreditations and memberships
Dr Anshul Swami is one of the few psychiatrists in the UK ratified by the GMC and the Royal College of Psychiatrists as being qualified in the assessment, treatment and care of patients with misuse and dependency to alcohol, drugs and behavioural addictions by holding a Certificate of Specialist Training in Addictions/Substance Misuse from the General Medical Council as well as certification in General Adult Psychiatry including an MSc in Addiction Sciences.
GMC ratified Psychiatrist and Specialist in Addiction Sciences with Certificate of Specialist Training in Addictions/Substance Misuse, General Medical Council, 2010
MSc in Addiction Sciences – Institute of Psychiatry at the Maudsley & King's College, London 2009
GMC ratified Certificate of Specialist Training in General Adult Psychiatry 2010
Approved under Section 12 of the Mental Health Act 1983 2006
Membership of Royal College of Psychiatrists, MRCPsych 2009
MB.BCh Bachelor Medicine and Surgery, University Cardiff 2001
Professional experience
Consultant Psychiatrist and GMC ratified Specialist in Addiction Sciences
Nightingale Hospital 2017 to present
Addictions Consultant Psychiatrist, Camden & Islington NHS Trust 2010-2017
Psychiatry Specialist Registrar SpR, South London & Maudsley NHS Trust 2007-2010
Forensic Medical Examiner, Thames Valley Police 2007-2010
Psychiatry Senior House Officer, South London & Maudsley NHS Trust 2003-2007
Personal statement:
Dr Anshul Swami has worked exclusively in the assessment, treatment and rehabilitation of patients with substance misuse and behavioural addictive disorders and dual diagnosis since 2003.
He is qualified and has extensive clinical experience of treating patients with complex and severe drug difficulties (heroin and cocaine), harmful or dependent patterns of alcohol consumption, prescription medication problems, over the counter medication problems, club drug use such as Ketamine, Mephedrone, GHB/GBL, legal highs, methamphetamines.
He is able to resolve problems that other clinicians and psychiatrists have found difficult to treat due to his expertise in this field. He also sees patients that have inadvertently developed withdrawals or dependency to pain medication and sleeping or benzodiazepine-type medications like Valium after recovering from chronic pain, bereavement, an operation or a long illness.
Dr Swami takes a holistic approach beyond purely biological psychiatry and the use of medications, to exploring and addressing psychological, personality and social factors that maintain distress. He will spend as much time as necessary exploring your beliefs around your illness, how your illness drives certain behaviours and learning about your work, life, relationships, goals and your personality.
In addition to using evidence-based treatment guidelines that are tested and proven, the treatment he delivers is personalised to you and your constellation of difficulties and struggles. It involves integrating cutting edge medications, the best psychotherapies/talk therapies and social rehabilitation.
He will be looking to see how you respond emotionally and functionally in your day-to-day life with work, family and friends as treatment advances. You may also need to explore any possible unhelpful thoughts or behaviours, denial and 'blocks', anger or mood problems that stop you from recovering despite your best efforts.
Additional information about research, publications and interests
Bearn, J., Swami, A., Stewart, D., Atnas, C., Giotto, L., Gossop, M. Auricular acupuncture as an adjunct to opiate detoxification treatment: effects on withdrawal symptoms. Journal of Substance Abuse Treatment, (2009). Apr;36(3):345-9. Epub 2008 Nov 12.
MSc Research Dissertation. A Comparison of Nicotine Intake and Tobacco Dependence in Psychiatric Patients and the General Population of Smokers, 2008. Institute of Psychiatry – King's College, London.
Website