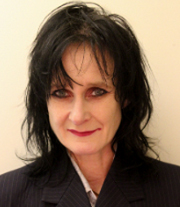 Dr Frankie Connell
Consultant psychiatrist
Conditions treated
Treatment approaches
Professional qualifications, accreditations and memberships
MB BS Lond – 1988
MRCPsych – 1995
FRCPsych – 2011
Member of BMA
Professional experience
Dr Frankie Connell trained in Medicine and Psychiatry in London. She became a full-time consultant in general adult psychiatry and HIV Liaison in 2001 spending her entire NHS career working for East London NHS Foundation Trust. She has had extensive experience in managing a wide range of psychiatric difficulties, from anxiety, phobias, and OCD; to chronic and enduring illnesses, notably major depressive disorder, bipolar affective disorder, and paranoid schizophrenia.
Whilst working for the NHS she developed special expertise in managing mental health difficulties associated with physical illness, especially HIV. She has worked in an outpatient, inpatient setting, and A/E setting. She is skilled in working with interpreters and advocates having worked entirely in East London. Having retired from the NHS in 2017 to focus on her private career, she has developed a specific interest and expertise in addiction psychiatry, ADHD/ADD, and OCD.
She is in the specialist register as a general adult psychiatrist and has a liaison endorsement.
Personal statement
Dr Connell works holistically and collaboratively with patients and has always been very interested in the trans-cultural aspects of mental health. She believes that giving ample consideration to the cultural and spiritual aspects of a person is essential to achieving recovery and maintaining recovery.
She has a strong interest in mindfulness and meditation and the positive impact that this has on managing stress, mental health problems, and pain. She has her own daily meditation practice.
Dr Connell is very passionate about fitness and exercise and considers this very important in terms of achieving and maintaining good mental health.
Dr Connell has an enduring love of punk and rock music. She is very interested in vintage fashion and design and has her own business selling vintage clothes with her partner. She is also an amateur competitive body builder, figure division, winning amateur natural competitions.
Additional information about research, publications and interests
My research interests are in HIV Liaison Psychiatry.
I am also interested in Mindfulness and meditation and intend to develop these interests further both clinically and academically in the future.