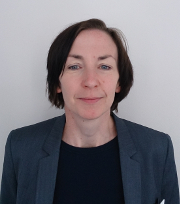 Victoria Sullivan
Chartered Clinical Psychologist
Conditions treated
Treatment approaches
Professional qualifications, accreditations and memberships
Doctorate in Clinical Psychology (DClinPsy)
Associate Fellow of British Psychological Society (AFBPsS)
Health Care Professions Council (HCPC) registered
Member of British Association for Behavioural and Cognitive Psychotherapies (BABCP)
Member of Division of Clinical Psychology (DCP)
Professional experience
Victoria Sullivan is a  chartered clinical psychologist with experience of working in the public health sector and private practice, around the UK and overseas. She works with individuals, couples and groups across the life span in both inpatient and outpatient settings. She offers psychological therapies for all mental health issues, as well as life concerns, including loss, adjustments and transitions, self-esteem, stress, and relationship problems.
She has a special clinical and research interest in eating and weight disorders and has worked in this area, conducting research and providing therapy for over 10 years.
At Nightingale Hospital London she works within the Eating Disorders Unit, conducting individual and group therapy, as well as seeing individuals in general psychiatry.
Personal statement
As a clinical psychologist, Victoria has been trained as a scientist-practitioner, which means she uses the available research evidence, in combination with clinical experience, to deliver effective psychological treatments that are tailored to the needs of the individual.
In doing this she utilises techniques from a range of therapeutic approaches; behavioural, interpersonal, cognitive-behavioural, psychodynamic and dialectical, to address specific problems. She firmly believes that therapy should empower the individual by increasing their understanding of the issue for which they sought help, as well as providing techniques to help them manage in the future.
Having lived overseas, she is also interested in differing presentations, and perceptions, of mental health difficulties across cultures.
She enjoys teaching and research and has been involved in projects investigating self-help, eating disorders, motivation for change, and health behaviours.