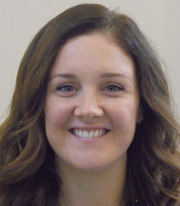 Jessica Wilkins
Counselling psychologist
Conditions treated
Treatment approaches
Professional qualifications, accreditations and memberships:
M.Ed. Counselling Psychology
HCPC – Registered Practitioner Counselling Psychologist
British Psychological Society, Chartered Psychologist
Professional experience:
Jessica completed her qualification in Canada in 2010 and has subsequently worked in a number of clinical settings including community-based mental health and inpatient services in general psychiatry, eating disorders as well as with the Canadian military.
Previously, Jessica has worked at Nightingale Hospital on both the General Psychiatry and Eating Disorder inpatient units offering group therapy in addition to seeing patients for individual therapy.
Most recently, Jessica worked with a NHS specialist Eating Disorder Outpatient service providing individual therapy.
Personal statement:
As a counselling psychologist Jessica practices an integrative approach having received training in cognitive behavioural therapy and relational approaches to counselling.  As part of her commitment to ongoing education and development she has also received training and supervision in mindfulness-based and compassion practices and utilises them in work with clients.  In her work with eating disorder treatment she utilises cognitive behavioural therapy (CBT) and the Maudsley Model (MANTRA) treatment interventions.
Jessica has experience working with a wide range of presenting concerns in general psychiatry including depression, anxiety, complicated grief and trauma.  Most recently, Jessica has developed particular interest in working with individuals struggling with eating disorders and this makes up a large portion of her current practice.
As a therapist she is committed to developing a safe and collaborative working relationship with clients as they work to create meaningful change in their lives.