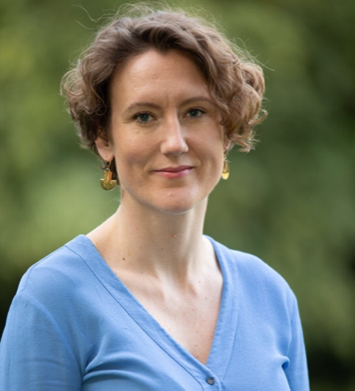 Dr Charlotte Vaughan
Counselling psychologist
Conditions treated
Treatment approaches
Professional qualifications, accreditations and memberships
Professional Doctorate in Counselling Psychology
HCPC BACP
BPS
Professional experience
Upon qualifying as a counselling psychologist in 2019, Charlotte has worked in private practice, delivering integrative psychotherapy to adults with a range of presenting issues as well as continuing her mentoring role at a London university, supporting students with mental health difficulties to achieve academic success.
Charlotte has experience of delivering cognitive behavioural therapy (CBT), psychodynamic and integrative psychotherapy within primary and secondary care NHS settings. More recently, Charlotte has also run Reflective Practice Groups for managers in a homelessness charity.
Personal statement
Charlotte offers an integrative psychotherapy service, currently online only, working with you as an individual, prioritising your experience and tailoring her therapeutic approach to meet your needs. Charlotte has particular expertise in helping people with anxiety, depression, relationship problems, fertility and IVF journeys and difficulties with work or study. She is particularly interested in helping people with low self esteem who have suffered or are suffering from narcissistic abuse within their family and intimate relationships.
Charlotte's training has equipped her with skills and expertise in cognitive behavioural therapy (understanding the link between your thoughts, feelings and behaviours) and psychodynamic therapy (working with the past and unconscious processes affecting your present life). Her approach is integrative. She does not offer 'pure' CBT, rather Charlotte will draw upon theories and techniques where needed, integrating them with her preferred style of working which is person centred with a psychodynamic focus. Charlotte's approach is underpinned by a humanistic philosophy – she strongly believes in the potential for change and growth, and takes into account your unique story and experience, embracing difference and diversity.
Therapy is the opportunity for you to explore your difficulties as well as your hopes for the future in a safe and confidential space. It is a chance for you to reflect on your life and your experiences, to gain insights and make changes. Charlotte works without judgement, taking a warm and empathic stance towards you and your experiences. She uses the therapeutic relationship as a vehicle to help you make sense of your ways of relating with others.