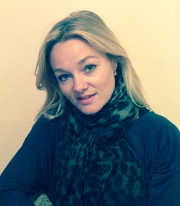 Jessica Demol
Counselling Psychologist, Practitioner Psychologist
Conditions treated
Treatment approaches
Professional qualifications, accreditations and memberships
CPsychol
HCPC Registration & Accreditation
BPS Accreditation & Chartered Status
Professional experience
Jessica Demol has worked in the NHS as a Counselling Psychologist since 2006, as well as in the private sector.  she has worked with a wide range of mental health problems, including depression, relationship issues, eating disorders; body image issues, low self-esteem and emotional regulation, anxiety disorders such as obsessive-compulsive disorder (OCD),  health anxiety, panic disorder, social anxiety, phobias and more.
At Nightingale Hospital London, Jessica works mainly within the eating disorders services, within inpatient, day patient and outpatient settings.
Personal statement
Jessica offers a safe, non-judgmental space for clients to explore and reflect on their emotional and behavioural issues. Cognitive Behavioural Therapy (CBT) is the primary therapeutic model Jessica will work within. Through experience and research, Jessica has found CBT  to be an effective method of therapy; assisting clients in changing the way they behave and think. A special interest area of hers is eating disorders. In this field, she employs CBT-E; a treatment that is tailored to the specific eating problem and the clients' needs. The therapist and the client, together, become experts on the eating problem and what is keeping it going for the client. Teaching coping strategies and techniques that help the client to independently overcome their issues. It is therefore mainly concerned with the present and future, as well as, addressing the origins of the problem as needed.