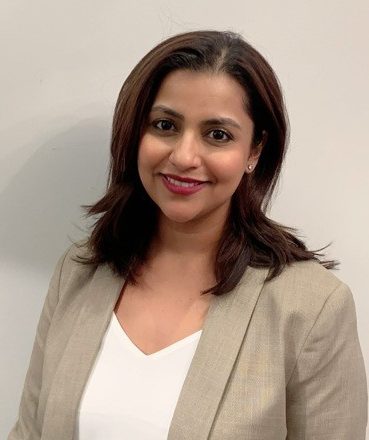 Femida Hirji
Cognitive Analytic Therapy Practitioner, Occupational Therapist
Conditions treated
Treatment approaches
Professional qualifications, accreditations and memberships
Psychology graduate (BSc Hons Psychology & Sociology, Kingston University UK) and a qualified, certified Occupational Therapist (BSc OT, Essex School of Occupational Therapy, UK).
A member of the British Association of Occupational Therapists and Health Professions Council UK.
Qualifications in counselling (Westminster Pastoral Foundation, UK) and Life Coaching (The Coaching Academy)
ACAT Accredited CAT Practitioner
Professional experience
Femida Hirji is an accredited and qualified Cognitive Analytic Therapist practitioner with many years of experience in psychiatry and mental health. She is registered with ACAT and HCPC, as well as a registered Occupational Therapist as a member of the British Association of Occupational Therapists (BAOT) and College of Occupational Therapists (COT).
Femida has experience working within private healthcare settings and NHS mental health services, drawing on many contexts to inform her work. Her areas of experience include eating disorders, adolescents, addiction, general adult psychiatry and specialised psychoses units. She works with inpatients, day patients and outpatients.
Personal statement
Femida's hope and aim are that you start to understand yourself better so that you may make the changes you feel will help you live a healthier life. Becoming self-aware is often the first step to creating the balance in life you long for and recognising some of the patterns you tend to fall into despite trying to do things differently. She hopes to support you in this journey by using the CAT tools.
Her fundamental belief is that each person has the right to live a meaningful, purposeful and fulfilled life. One with hope and empowerment and one where change can feel possible despite the challenges that life can throw at us. Her wish for every person she sees is that they can have deeper and more enriching relationships so that they may feel a sense of connection and contentment.
Femida works in a person-centred way and prefers to see the person as a 'whole'. She will support you through your journey and you will work together in scaffolding what you have learnt so that you may safely implement your understanding in the outside world. She is experienced with working with complex and overwhelming feelings and can help you put them in some order so that you can function emotionally, practically and physically.
She has worked cross-culturally and is mindful and sensitive to many cultural aspects that may transpire in our work. Femida believes the clients' experience is paramount and endeavours to make this the focus of the therapy.