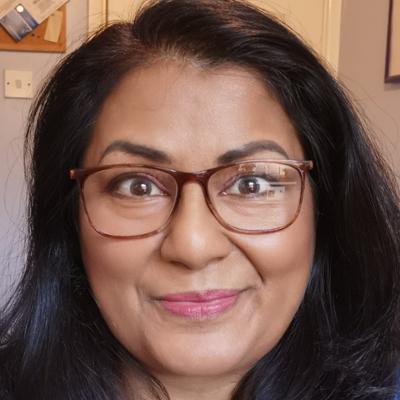 Anuk Teasdale
Psychotherapist
Conditions treated
Treatment approaches
Professional qualifications, accreditations and memberships
Post Graduate Diploma IAPT Therapy University College London
MScAddiction Psychology London Southbank University
Accredited Member of BACP
Fellow Member of the FDAP
Member of IPT UK
Professional experience
Anuk Teasdale has 16 years of experience in outpatient, in-patient and community services, as a qualified psychotherapist and CBT therapist. Throughout her career, she has worked with numerous groups, including child and adolescent services and patients within a forensic setting, in both one to one and group settings.
Anuk currently works with patients who present with ADHD and neurodiverse diagnoses.
From 2005, Anuk worked for Kenward Trust, providing support for those in group and day programmes struggling with addiction.
During her masters, Anuk worked for a private mental health treatment centre, providing therapy for patients seeking treatment for compulsive behaviours. In 2010, she joined the Her Centre, working with survivors of domestic and sexual violence and adult survivors of childhood sexual abuse.
Having completed post-graduate studies from the University College London in IAPT Therapy, Anuk worked for three years in child and adolescent services (CAMHS) in East Surrey. As a result, Anuk is able to treat both CAMHS and adult patients for OCD/BDD, complex post-traumatic stress and borderline personality disorders.
She has also worked in the Nightingale Hospital eating disorders unit, providing CBT-E for patients with anorexia nervosa.
Anuk also holds a small private practice in Greenwich, London, working with patients who are experiencing post-traumatic stress disorder, depression and anxiety.
Personal statement
Anuk is an accreditied member of the British Association of Counsellors and Psychotherapists and follows their ethical framework in all aspects of her work. She is also a member of the British Association of Behavioural and Cognitive Psychotherapies.
She works collaboratively and relationally with patients, using the therapeutic approach that is appropriate for each individual. This can be motivational interviewing, cognitive behavioural therapy or dialectical behaviour therapy.
She specialises in treatment for depression and anxiety, together with trauma-informed psychotherapy.
Additional information about research, publications and interests
Anuk's master's thesis researched the psychological treatment of women who present with a history of domestic abuse and substance misuse.