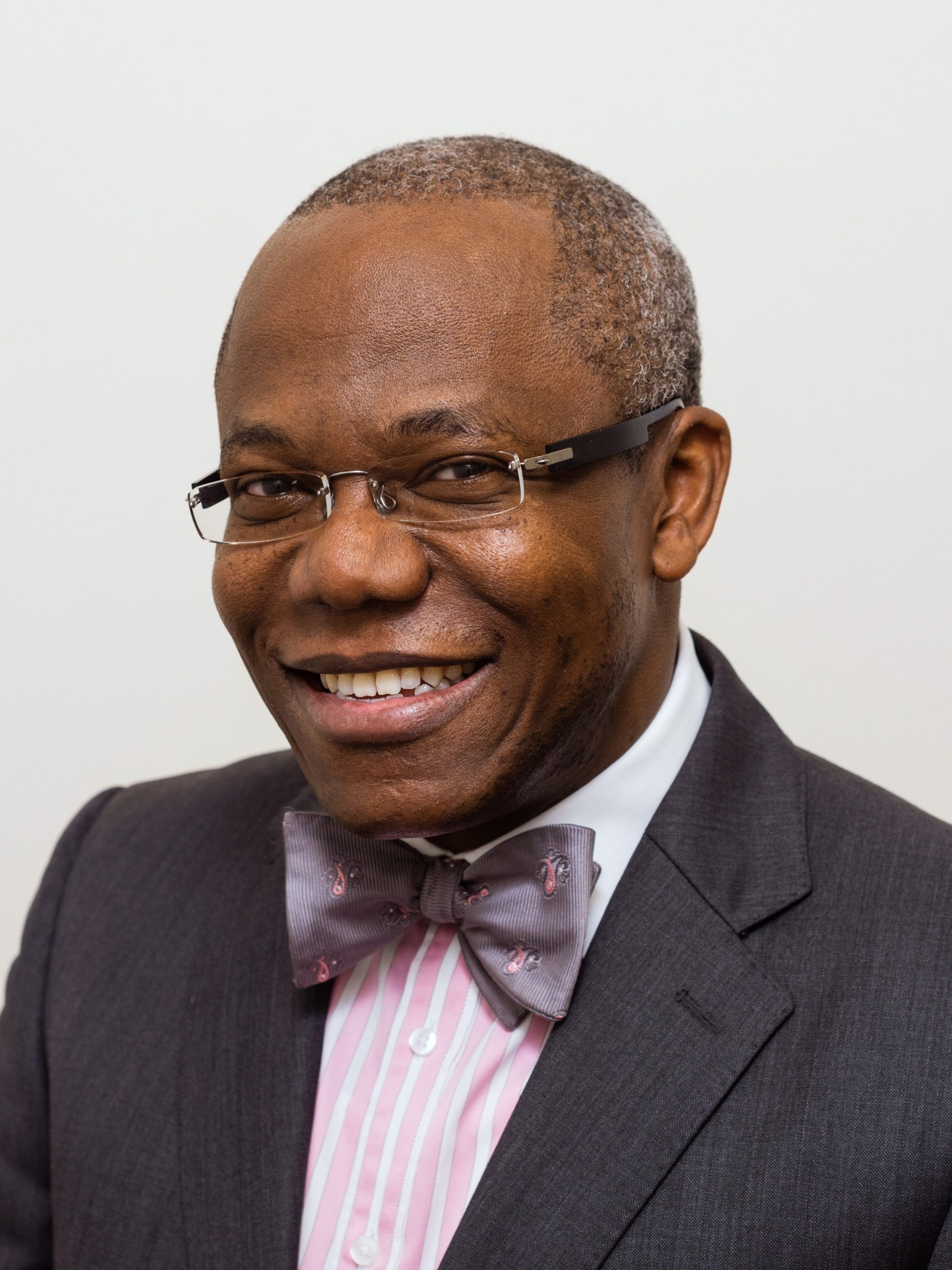 Dr Chike Ify Okocha
Consultant psychiatrist
Conditions treated
Treatment approaches
Professional qualifications, accreditations and memberships
MB, BS; PhD; FRCPsych
Fellow of the Royal Society of Medicine
International Fellow of the American Psychiatric Association
In the Roll of Honour of the Royal College of Psychiatrists
First distinguished Medical Leader of the Royal College of Psychiatrist
Chair of the London Mental Health Trust Medical Directors Group
Professional experience
Dr Chike Ify Okocha has been a qualified psychiatrist since 1985, completing his training at the distinguished Guy's and St Thomas' Hospital. He was appointed as a consultant in 1996 and in the same year, obtained his doctorate and post-doctorate research in psychosis and psychopharmacology.
Dr Okocha has a vast interest and expertise across the field of psychiatry, including anxiety, mood disorders, addiction, personality and psychotic disorders. He has significant experience in treating complex and difficult to treat cases. He also has a keen interest in psychopharmacology, the field of medicine which explores the impact of medication on mood, thinking and behaviour. He has a number of named publications on this topic.
Throughout his decorated career, Dr Okocha has held many management positions within the NHS. He is currently the Medical Director and Deputy Chief Executive of Oxleas NHS Foundation Trust, a first wave mental health (and community health) Trust in Southeast London. Previously, he was Clinical Director of Greenwich NHS Foundation Trust.
Over the course of his career, Dr Okocha has been the recipient of many high-profile awards and commendations. Some of these include:
Being the first-ever recipient of The Medical Leader of the Year (2009) by the Royal College of Psychiatrists
Receiving an award from the British Association of Medical Managers
Having a place on the Roll of Honour of the Royal College of Psychiatrists
Having been a guest of Her Majesty the Queen at the Diamond Jubilee Celebrations at St Paul's Cathedral for his contribution to medicine
Being listed as one of the '100 Most Influential Black People in Britain' by Powerful Media from 2011, and as a result, was a guest of the British Prime Minister at 10 Downing Street to mark Black History Month and launch of the "Power List" in October 2012
Dr Okocha also has extensive medico-legal experience which spans over decades, consisting of providing reports and expert opinion across a range of conditions for a variety of purposes.
If you wish to explore the genetic influences on susceptibility to stress, and therefore mental health, Dr Okocha has a specific interest and expertise in this field.
Personal statement
Dr Okocha has been in psychiatry for over 30 years, and his philosophy of care is one of compassion, understanding, empathy and installation of hope. He recognises that mental distress and illnesses affect how a person feels, thinks and acts. Therefore he uses his research and leadership skills to help people understand how their distress and illness is caused by an interplay of biological, environmental, psychological and genetic factors.
He uses an integrated treatment approach, that often consists of medication, psychological support and therapy, daily routine, structure and exercise to help people overcome the challenges they face.
In his personal time, he enjoys travelling and walking with his wife and family.
Additional information about research, publications and interests
Topics that Dr Okocha has spoken on in the press and in various publications include:
Common mental disorders and how to manage and treat these with psychological therapy and medication
Delivering continued improvements and positive outcomes for patients
Pharmacological therapy in intensive care psychiatry
The use of emerging technologies in mental health services
The use of novel agents in the management of acutely disturbed behaviour
The pharmacological management of Borderline Personality Disorder (BPD)