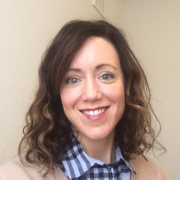 Dr Emily DuPre
Clinical psychologist
Conditions treated
Treatment approaches
Professional qualifications, accreditations and memberships:
BA
MA,
PhD
HCPC Registered
Professional experience
Dr Emily DuPre trained in the United States, earning her bachelor's degree in psychology at Boston College in Chestnut Hill, Massachusetts before spending two years conducting research in paediatric psychopharmacology at Massachusetts General Hospital. She then earned a master's degree and PhD in clinical psychology from Loyola University Chicago in Chicago, Illinois. From there, she completed specialised clinical training at Montefiore Medical Center/Albert Einstein College of Medicine in Bronx, New York. In this time, she received intensive training in utilising Dialectical Behaviour Therapy to treat multi-problem, suicidal and self-harming adolescents. She has also had extensive training in Cognitive Behavioural Therapy, gained in part at UCLA Medical Center in Los Angeles, California, where she sub-specialised in treating patients with OCD.
Before beginning work at Nightingale Hospital, she worked in a private clinic in Hong Kong SAR, where she conducted individual psychotherapy with children, adolescents, and adults.

Personal statement
Dr Emily DuPre specialises in treating adolescents and adults with depression and anxiety issues, suicidal thoughts, self-harm, and bipolar disorder. She aims to tailor a treatment approach to each individual's specific needs, but primarily works from a cognitive behavioural and mindfulness framework. Utilising techniques taken from within those frameworks, she works closely with patients to develop strategies to improve self-awareness and acceptance and promote positive lasting change.
Additional information about research, publications and interests
Durlak, J. A., & DuPre, E. P. (2008). Implementation matters: A review of research on the influence of implementation on program outcomes and the factors affecting implementation. American Journal of Community Psychology, 41, 327-350.
Durlak, J. A., Taylor, R., Kawashima, K., DuPre, E. P., Pachan, M., & Weissberg, R. P. (2007). Effects of positive youth development programs on school, family, and community systems. American Journal of Community Psychology, 39, 269-286.
Doyle, A., Faraone, S. V., DuPre, E. P., & Biederman, J. (2001). Separating attention deficit hyperactivity disorder and learning disabilities in girls: A familial risk analysis. American Journal of Psychiatry, 158, 1666-1672.
Greene, R., Biederman, J., Faraone, S. V., Monuteaux, M., Mick, E., DuPre, E. P., et al. (2001). Social impairment in girls with ADHD: Patterns, gender comparisons, and correlates. Journal of the American Academy of Child and Adolescent Psychiatry, 40, 704-710.