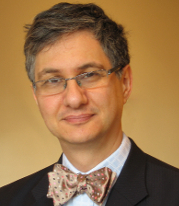 Dr Robin Powell
Consultant Psychiatrist, Older Adult Psychiatrist
Conditions treated
Behavioural problems
Dementia
Treatment approaches
Professional qualifications, accreditations and memberships
1984 Qualified as a doctor at Westminster Medical School
1989 Awarded Membership of Royal College of Psychiatrists
1992 Awarded MSc in Health Planning and Finance from London School of Economics
1994 Appointed consultant psychiatrist at Central Middlesex Hospital, North West London, specialising in the mental health problems of older people
1997 Awarded practising privileges at Nightingale Hospital London
Professional experience
Since training at The Royal Free and Maudsley Hospitals, Dr Powell worked as an NHS consultant since 1994 covering an inner London catchment and helping to provide a wide range of services for older adults across the gamut of emotional disorders.
He has established a successful private practice in general adult and older adult psychiatry with my opinion being sought by colleagues for complex cases.
Dr Powell also has wide experience in dealing with medico-legal matters and assessment of mental capacity.
Personal statement
In all areas of his work, Dr Powell tries to work in close conjunction with clinicians of other disciplines including GP's, nurses, psychologists, and occupational therapists, as well as with the patient and, where appropriate, their families, carers or representatives. Collaboration with and support from families is important, especially in the care of people with dementia. Additionally, Dr Powell organises and runs a carers' support group for this client group.
Where patients are physically or mentally too frail to travel, Dr Powell tries to offer an assessment at home.
In life outside of psychiatry, Dr Powell runs a music festival in which school students play for elderly people, and is a director of a group of care homes.
Additional information about research, publications and interests
Dr Powell's research interests have included chronic fatigue syndrome, the difficulties in designing services for London, and the problem of defining the severity of mental illness.