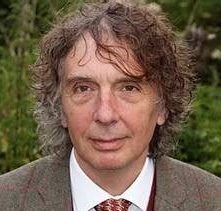 Francis Lickerish
Family Therapist, Addiction Specialist
Conditions treated
Treatment approaches
Professional qualifications, accreditations and memberships
PGCert. Sheffield
PGDip. Kings London
CAC – Certified Application Counsellor
Trained in group work at Cambridge and at the Tavistock Clinic in London
Currently working on a PhD
Professional experience
Francis Lickerish has been an addiction counsellor for over 20 years. Francis specialises in working with families in addiction. He has run family programmes and services in Clouds House, The Priory Roehampton, North London Priory, Farm Place and Nightingale Hospital London. He runs workshops in schools and colleges on the nature of addiction and how it can be managed in such systems. He also works internationally in America, South Africa, Dubai and Spain as a consultant and an interventionist.
Personal statement
Francis focuses on the impact addiction has on the whole family system. He sees addiction as a systemic condition that has its roots in society and history. He is in the process of writing a book on the historical and social context of addiction.
Additional information about research, publications and interests
Francis is concerned about the lack of really effective family work and also the lack of general education and understanding of the addictive process.