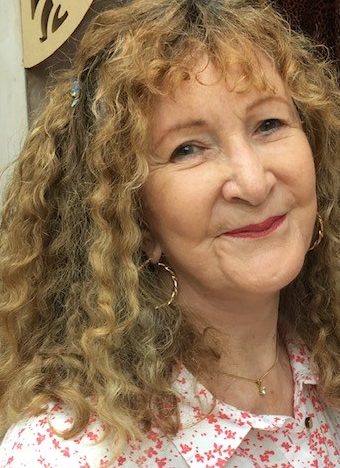 Dr Elizabeth Meg Camm
Counselling Psychologist
Conditions treated
Treatment approaches
Professional qualifications, accreditations and memberships
EMDR fully qualified practitioner
Foundation Degree in Healthcare Chaplaincy
Doctorate in Counselling Psychology
MSc & Post MSc Counselling Psychology,  City University, London, U.K.          
Psychometrist Reg. with S.A. Medical & Dental Council PMT 0037877
B.A. Hons: Counselling Psychology – U.W.C. Cape Town
B.A., UNISA, Pretoria – Majors: Psychology and Communication
Registered General Nurse, Midwife and Psychiatric Nurse
British Psychological Society Member
Health and Care Professional Council Member
Professional experience
Dr Elizabeth Meg Camm is a Counselling Psychologist with 35 years expertise in therapeutic interventions covering a broad range of psychological conditions. She graduated from City University, London with a Doctorate in Counselling Psychology in 2011; after completing a Post-Masters in Counselling Psychology in 1999 at City University, and undergraduate studies plus Honours in South Africa by 1993.
Dr Camm also worked as a lecturer/senior lecturer over a period of eight years at City University and London Metropolitan University on counselling courses and the Doctorate in Counselling Psychology Programmes.
Earlier studies included nursing in general, psychiatric and midwifery specialities. During the 1980-90s, Meg worked for a large academic hospital (Groote Schuur Hospital, Cape Town) in personal development for staff. She was responsible also for on-site Employee Assistance Programme.
Personal statement
Because of Dr Camm's long and rich experience working within hospital settings, her approach to her work is bio-psychosocial. This is about the phenomenon of embodiment – our experience of the connection between our mind and body, especially when this connection is compromised as in mental health and/or physical illness.
Dr Camm's work, therefore, includes specialities involving the body e.g. health anxieties; bereavements and trauma related to chronic or unexpected health conditions and hospitalisations involving adjustment to loss and change.
Additional information about research, publications and interests
Dr Camm's specialist interest on personal embodiment influenced her choice in research. She completed her:
Masters in Counselling Psychology: Registered nurses perceptions and experiences of their own chronic illness while working on the hospital wards with patients.
Doctorate in Counselling Psychology research: Older women, their experiences of ageing and facial cosmetic surgery