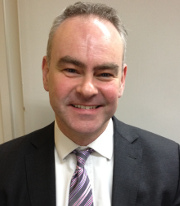 Dr Jonathan Beckett
Consultant psychiatrist
Conditions treated
Treatment approaches
Professional qualifications, accreditations and memberships
BSc
MB.BS
Member of the Royal College of Psychiatrists (MRCPsych)
Specialist Register of GMC and accredited as Consultant in General Adult Psychiatry and Old Age Psychiatry
Approved under Section 12(2) of MHA as having special experience in the management of people with a mental disorder
Dip BCP (Diploma in Behavioural Cognitive Psychotherapy)
Professional experience
Dr Jonathan Beckett is a consultant psychiatrist specialising in general adult psychiatry and addiction and has worked in these fields since 1997. He is a full-time consultant in the NHS with the South London & Maudsley NHS Foundation Trust and has, in addition, developed a private practice at Nightingale Hospital London over the last 5 years (since 2007).
He has developed expertise and experience in managing a broad range of mental health problems over this time.
Personal statement
Dr Beckett's particular areas of interest and specialism include managing patients with bipolar disorder, depression, and anxiety disorders. He has developed expertise in the use of psychopharmacology to treat these conditions. Moreover, he has training and qualifications in the use of CBT in the treatment of the above conditions as well as an advanced qualification in the use of Motivational Interviewing in the treatment of addictions. He is also currently undertaking a post-graduate qualification in Human Givens Psychotherapy which is a particular interest of his.
Additional information about research, publications, and interests
Dr Beckett has published research in the field of bipolar disorder.