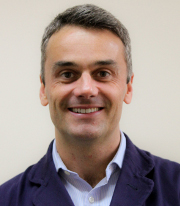 Dr James Arkell
Consultant psychiatrist
Conditions treated
Treatment approaches
Professional qualifications, accreditations and memberships
FRCPsych
MA Hons (Cantab)
Diploma in CBT
Certificate for systemic practice with family and couples
Professional experience
Dr James Arkell studied medicine at Cambridge University and University College London. He trained in psychiatry at The Maudsley and Royal Free Hospitals and has worked in Sydney, Hong Kong and London. Until 2014, he worked as an NHS consultant psychiatrist in Kensington and Chelsea and was there since 2007. He has worked both in general psychiatry and in eating disorders. Dr Arkell also provides occupational health support at The House of Commons and British Airways, consulting both pilots and MPs. He also holds an honorary contract at the Royal College of Art where he supports the student counselling service.
Dr Arkell is an honorary lecturer at Imperial College Medical School. He teaches psychologists and medical students, supervises trainee psychiatrists and has mentored for newly appointed NHS consultants.
Dr Arkell is also a subject matter expert in psychiatry for Cleveland Clinic London opening in 2021.
Personal statement
Through working in both the private sector and NHS, Dr Arkell has had experience in treating the full range of mental health problems, from mild stress, through to severe and enduring mental illness. He endeavours to combine an informal style with rigorous diagnostics, and use an integrated approach addressing the biological, psychological and social aspects of illness. He works with both pharmacological and psychotherapeutic approaches using his background in Mindfulness, Cognitive Behavioural Therapy (CBT) and working with families.
He works closely alongside psychotherapists and GPs valuing the containment that this golden triangle of teamwork can achieve.
He takes an interest in the interface between mental health and the arts, setting up a series of events involving The Royal College of Psychiatrists and The Almeida.
Website