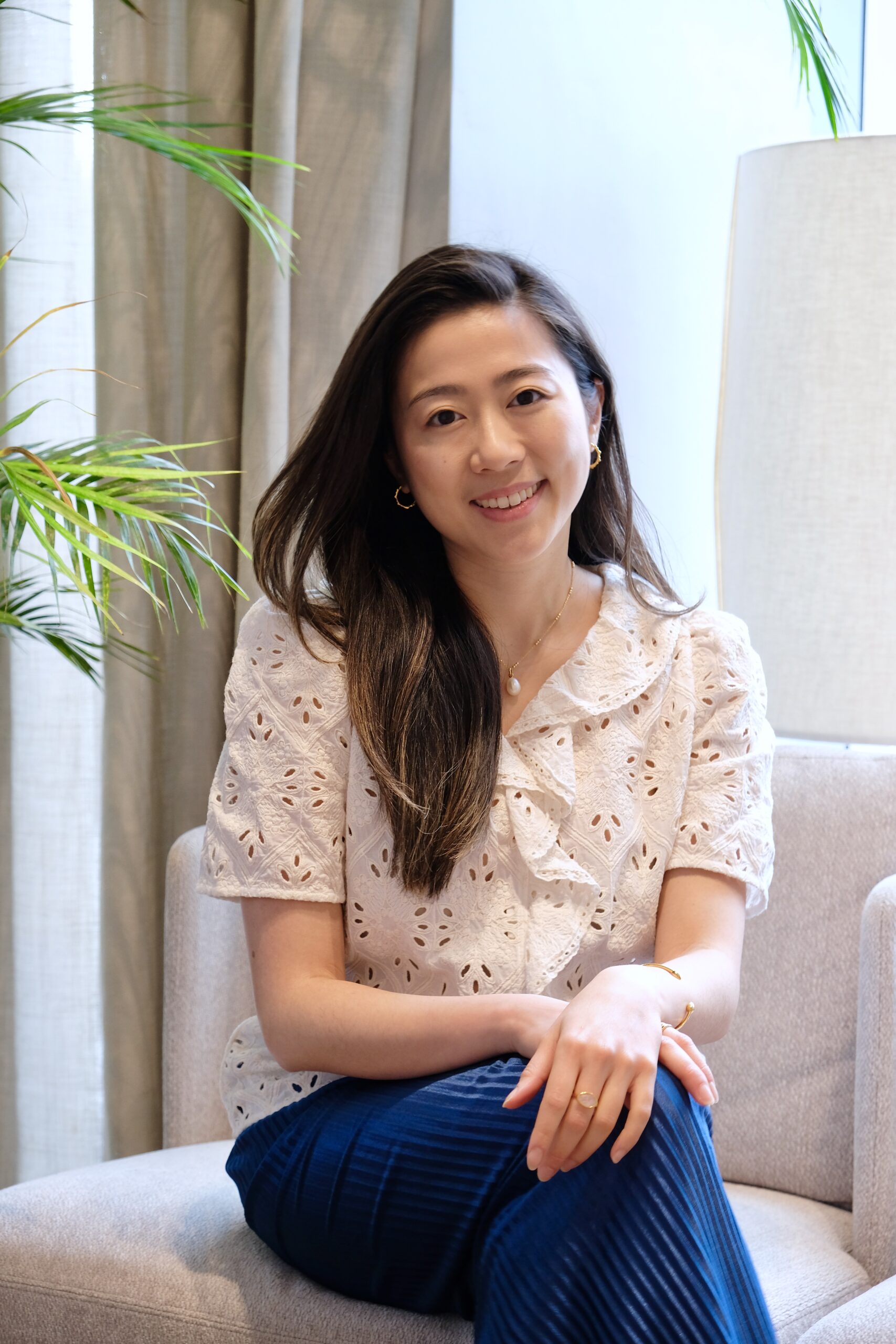 Dr Natalie Chua
Clinical psychologist, Eating disorder therapist, Somatic psychotherapist
Conditions treated
Treatment approaches
Cognitive behavioural therapy – enhanced for eating disorders (CBT-E)
Compassion focused therapy
Somatic psychotherapy
Psychodynamic therapy
Professional qualifications, accreditations and memberships
Doctorate in Clinical Psychology
Master of Arts in Psychology and Education (Concentration in Spirituality and Mind-Body Practice)
Certified Yoga Teacher (200 hours)
Qualified Mindfulness and Self-Compassion Teacher
Accreditations and Memberships: HCPC
Professional experience
Dr Natalie Chua is a clinical psychologist with ten years of experience in mental health. She is also a certified yoga, mindfulness, and self-compassion teacher. She believes that each person holds an immense capacity for growth and transformation regardless of the nature of their struggles.
Dr Chua is a specialist in treating individuals who are recovering from disordered eating and eating disorders. She works with individuals aged 17 and up. She has worked in various specialist eating disorder services including day patient, inpatient, and outpatient services both within the NHS and in the private healthcare sector where she provided specialist care and consultations to adolescents and adults, as well as support to their families and caregivers.
Informed by her extensive training in both Eastern and Western psychology and her understanding of the nature of body, mind, heart, and the mystery of being human, she brings an embodied, creative, and holistic approach to her services.
In addition to her passion for supporting individuals who are in recovery from eating disorders, and disordered eating, Natalie is also skilled and experienced at working with individuals who are struggling with other psychological difficulties such as depression, anxiety, and issues with perfectionism, chronic self-criticism, life transitions, grief, and relationship difficulties.
Personal statement
Dr Chua's therapeutic approach is relational, collaborative, and integrative. She believes that every human being has a unique body, heart, and mind composition that requires careful and individualised attention. Whilst informed by the evidence base, my practice is not limited by it. Rather, she weaves together relevant pieces from the evidence base and neuroscience with embodied practices and unique psychological inquiry to address the aspects of body, heart, and mind that have come out of balance.
Dr Chua aims to work sensitively with each client's cultural and social backgrounds, with careful consideration of the mental, emotional, physical, and spiritual factors that contribute to who they are and how they experience the world. The therapeutic relationship she builds with her clients is at the heart of her work. This means she will work alongside clients at a steady pace to help them meet, hold, understand, and work through the difficulties they are hoping to resolve or change. Dr Chua places a strong emphasis on helping her clients develop a self-compassionate approach to recovery, and in teaching them how to connect with and feel safe in their mind, heart, and body.
In the initial meeting, she will listen deeply to a client's strengths, areas of difficulty and what they are hoping to change. She will then offer some recommendations on the most appropriate level of care or next steps for treatment and ways that she might work alongside her clients. Her therapeutic approach is informed by Transpersonal Psychology, Schema Therapy, Somatic Psychotherapy, Systemic Therapy, CBT-ED, and Third Wave Cognitive and Behavioural Therapies such as ACT, DBT and CFT, Psychodynamic Therapy, and the Dharma.
Additional information about research, publications and interests
Publications: 
Chua, N., Serpell, L., Burnett-Stuart, S., & Pugh, M. (2022). Interviewing anorexia: How do individuals given a diagnosis of anorexia nervosa experience Voice Dialogue with their eating disorder voice? A qualitative analysis. Clinical Psychology & Psychotherapy, 29(2), 600–610