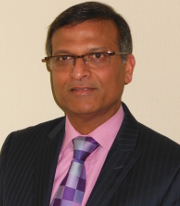 Dr Kamal Gupta
Consultant psychiatrist, General psychiatry
Conditions treated
Treatment approaches
Professional qualifications, accreditations and memberships
MBBS, MRCPsych (Member of Royal College of Psychiatrists)
MD Psychological Medicine.
Section 12 approved
Expert Witness Institute
The Society of Expert Witnesses
Association of Personal Injury Lawyers Tier I Expert.
Member Independent Doctors Forum
Professional experience
In Clinical Practice for 30 years
Consultant Psychiatrist South London and Maudsley Trust since 1997 (Adult In-patient/Community Psychiatry and Psychiatric Intensive Care)
Consultant Nightingale Hospital since 1999
Guy's Medical Toxicology Clinic (1995-2005)
Consultant Psychiatrist Practioner Health Programme (PHP) 2008 – 2011 NHS service providing mental health care to sick doctors and dentists in London.
Amardeep, mental health services for South Asians (2000-2018).
Psychotherapy – psychodynamic, cognitive analytic, cognitive behavioural and solution focus.
Second opinion for complex and treatment-resistant cases
Recognised Medico-legal expert in Criminal, Personal Injury and Clinical Negligence.
Personal statement:
Having worked privately and in the NHS for over 30 years, Dr Gupta has developed expertise in treating the spectrum of mental health conditions.  He carries out comprehensive assessments to develop a shared understanding of health concerns; with emphasis on nurturing the functional elements and to empower patients to resolve their problems.
Dr Gupta practices an integrated treatment model utilising medications and talking treatments joined with an empathetic nature. He believes each patient's presentation is unique and tailor individual treatment plans.
Dr Gupta enjoys his work and find it immensely satisfying supporting recovery, and return to health. He looks forward to assisting you in achieving recovery.