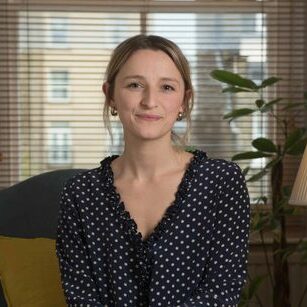 Dr Beth Anfilogoff
Counselling psychologist
Conditions treated
Treatment approaches
Compassion focused therapy (CBT)
Existential-humanistic
Trauma focused cognitive behavioural therapy (TF-CBT)
Professional qualifications, accreditations and memberships
Professional doctorate (DPsych) in Counselling Psychology
Masters (MSc) in Psychology (Distinction)
Certificate in Psychology and Psychotherapy
Health and Care Professions Council (HCPC) Registered Psychologist
Professional experience
Dr Beth Anfilogoff is a warm and empathic counselling psychologist who works with individuals aged 18 and above. She is skilled at working with clients to form a strong therapeutic alliance, fostering trust and collaboration throughout the therapeutic journey. She has worked in NHS, private and third sector settings, such as the Grenfell Health and Wellbeing Service, Maggie's (a charity supporting both people with cancer, and their friends and family) and a psychotherapeutic day care treatment centre.
Beth works with individuals through the outpatient therapy services at Nightingale Hospital. She has previously worked with the inpatient population in the Nightingale Hospital's general psychiatric unit, where she saw individuals and ran groups such as process, mindfulness, psychoeducation and CBT.
Personal statement
Dr Beth Anfilogoff views her role as providing psychological insight and practical strategies to help her clients with the changes they would like to make in their lives. She has worked with a wide range of mental health challenges such as depression, anxiety, difficult life events, grief and relationship issues. She works to create a non-judgmental environment where she collaborates with individuals to explore their thoughts and feelings, and to understand themselves better.
Beth's doctoral research explores the experiences of young people from extremely affluent backgrounds and the ways in which this can impact their psychological and emotional experiences, which is an under-explored area. Dr Anfilogoff has presented her research at conferences, engaging with peers and professionals about the co-existence of privilege and pain.
Additional information about research, publications and interests
Anfilogoff, B., Lodge, R., Vassiliou, A. (2021). The other side of the coin: The psychological and emotional experiences of extreme affluence. Poster presentation. BPS Annual Division of Counselling Psychology Conference. (3rd place delegates poster prize)