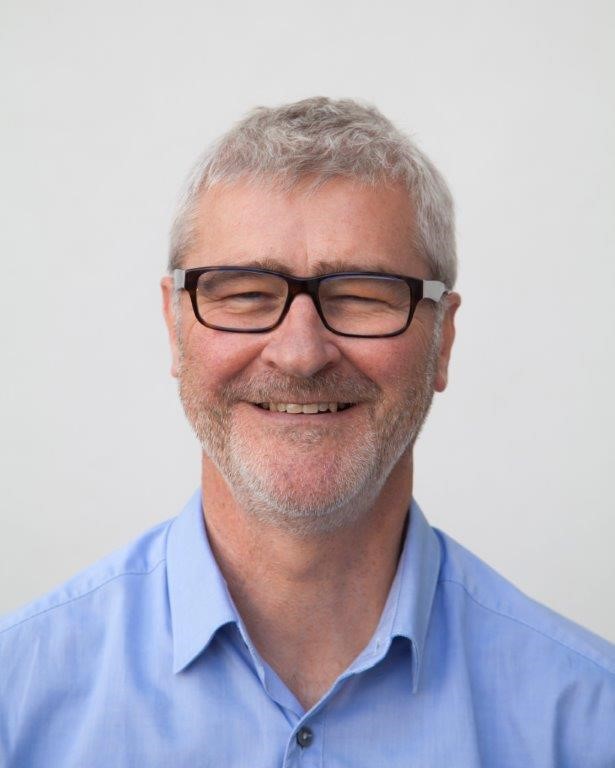 Dr Ronan McIvor
Consultant psychiatrist
Conditions treated
Treatment approaches
Professional qualifications, accreditations and memberships
MB BCh BAO, University College Dublin
Member of the Royal College of Psychiatrists (MRCPsych)
Fellow of the Royal College of Psychiatrists (FRCPsych)
Forensic Faculty of the Royal College of Psychiatrists
Neuropsychiatry and General Adult Faculties of the Royal College
Association of University Teachers of Psychiatry
Independent Doctors Federation
Licence to Practice, General Medical Council Specialist Register (3622760), Adult Psychiatry
Approved by the Secretary of State under Section 12 of the Mental Health Act, as having expertise in psychiatry
Professional experience
Dr Ronan McIvor is a senior consultant psychiatrist, with expertise in supporting recovery from a broad range of psychiatric and psychological conditions. He graduated from University College Dublin Medical School in 1986 and completed specialised psychiatry training at the world-famous Maudsley Hospital in London, where he has worked as a consultant for over 20 years. He was awarded a Fellowship of the Royal College of Psychiatrists in 2011, for promoting national developments and standards in mental health care.
His clinical experience is extensive and varied, with expertise in treating conditions such as depression, anxiety, bipolar disorder, perinatal mental health problems, OCD, personality difficulties, self-harm and psychosis. He has worked in both in-patient and community settings within the NHS.
He specialises in treating stress-related problems and post-traumatic stress disorder (PTSD), having worked at the Maudsley's Traumatic Stress Service for over 8 years. He subsequently developed a special interest in treating the psychological consequences of being stalked.
He has a particular interest in neuropsychiatry, medically unexplained conditions and functional neurological disorder, having trained at the National Hospital for Neurology and Neurosurgery at Queen Square in London.
He has extensive experience in medico-legal settings, working with lawyers to provide professional assessments and opinions. He provides evidence in court as an expert witness.
His current NHS role is within a forensic psychiatric setting, where he assesses and treats patients with complex presentations, spanning both mental illness and personality disorder. He is Associate Medical Director for the service in which he works, leading on innovations in clinical governance, quality improvement and service development.
Dr McIvor has worked in private practice for over 15 years in both inpatient and outpatient settings.
Personal statement
By providing a safe and secure space to explore your concerns, Dr McIvor can help you come to an understanding of your symptoms and their causes. He will provide a balanced and holistic approach to your care by considering medical, psychological and social factors that may be contributing.
Following an initial assessment, Dr McIvor will formulate a tailored treatment plan with you and explore a range of treatment and support options, including the role of your family, friends and employers, if appropriate. His aim is to support your full recovery as quickly and effectively as possible.
Medication may play an important role in treatment, but he will also focus on the benefits of psychological and practical support by considering the involvement of psychologists and therapists with whom he works, to provide wrap-around care.
Please get in touch to have an initial chat about how Dr McIvor can help you.
Additional information about research, publications and interests
Dr McIvor remains up to date with advances in treatment through continuing professional development, his work as an associate medical director and with the Royal College, in addition to being an active researcher and teacher.
Dr McIvor is an Honorary Senior Lecturer at Guys, Kings and St Thomas' (GKT) School of Medicine and Visiting Lecturer at the Institute of Psychiatry, Psychology and Neuroscience. He has over 50 published research papers in academic journals. His early research was in PTSD and perinatal psychiatry and he has also published widely on stalking, service development and novel treatment strategies to improve recovery. A list of publications is available on request.
Dr McIvor trains and supervises medical students and junior doctors and recently won the Innovation in Clinical Teaching Award from GKT. He appraises consultant colleagues, is a recognised Educational Supervisor and supports developments nationally through his role as an elected member of the Forensic Faculty of the Royal College. In addition, Dr McIvor has an international approach to clinical care and development and has taught in Somaliland, Ireland, America and Australia.