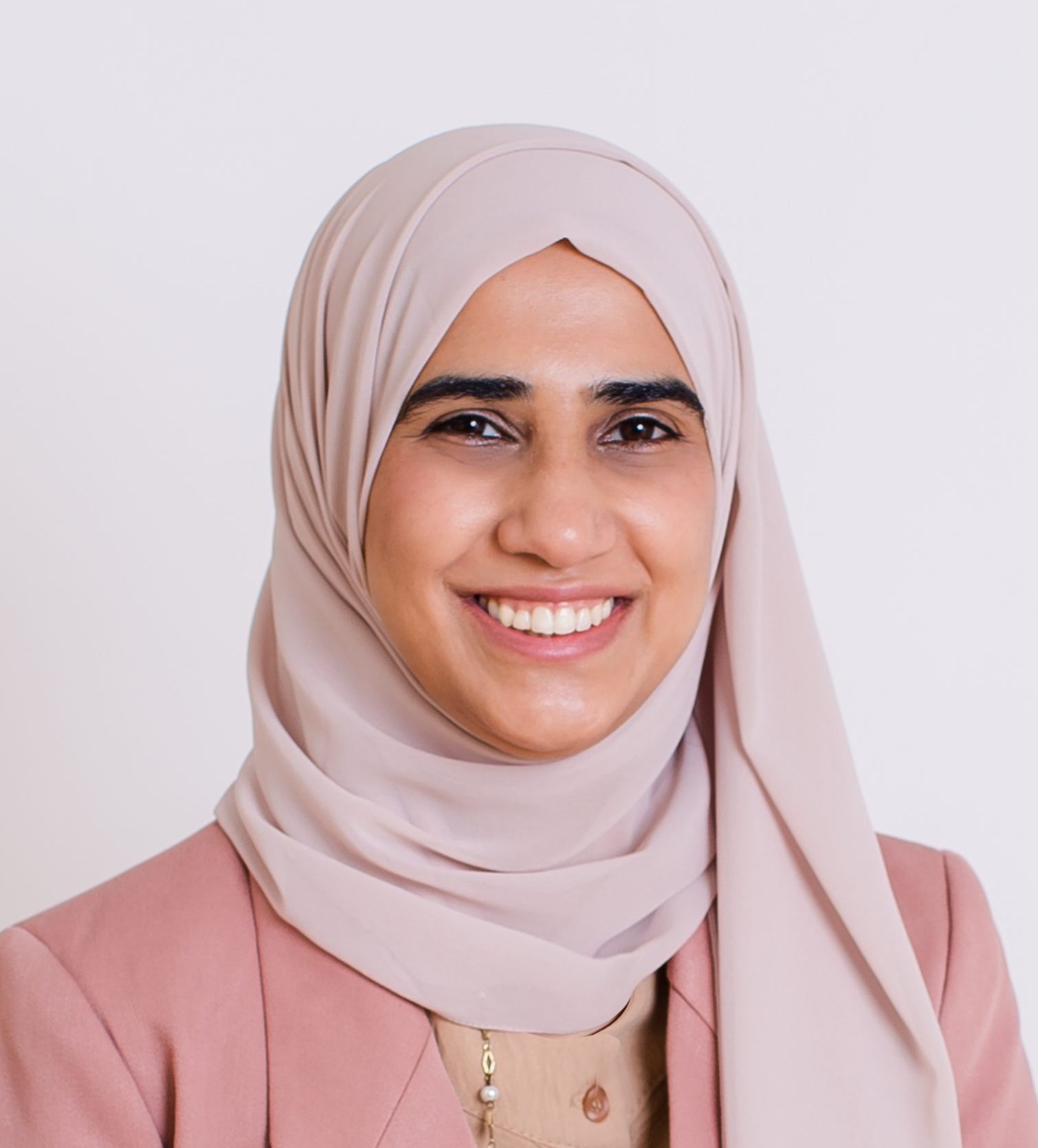 Fatima Bint Saeed
Pychotherapist, Counsellor, CBT/REBT therapist
Conditions treated
Treatment approaches
Mindfulness
RBT
SFT
CT
Assertiveness training
CBT-E
Professional qualifications, accreditations and memberships
Diploma in CBT/REBT
Advanced Diploma in CBT/REBT
Advanced diploma in integrative CBT/REBT
Accredited with NCS
Professional statement
Fatima gained invaluable experience whilst working with adult patients at the Priory, providing one-to-one therapy sessions, and facilitating group sessions. She has also worked as an associate of King Square Counselling in Bristol, and Sakoon Islamic Counselling Services, providing one-to-one therapy sessions.
In addition, Fatima currently works for the NHS, providing counselling services for ethnic minority clients in the following languages: Gujarati, Hindi, and Urdu.
She has a keen interest in working with patients affected by trauma and/or critical incidents.
Personal statement
Fatima provides a warm, confidential, and non-judgmental safe space for you to share your concerns, thoughts, feelings, and emotions. Fatima listens to and understands whatever it is you have to say, in order to explore and customise a treatment plan with you at a pace that suits your needs.
She welcomes people from all faiths and backgrounds, with the sole purpose of helping you by showing you different perspectives. She specialises in supporting Muslim clients, by providing an Islamic outlook and perspective due to her extensive Islamic-focused education and qualifications.
As it is vital for us to maintain a balance in our daily lives, Fatima believes it is vital to address any concerns or challenges that you may be experiencing. Whether it may be depression, anxiety, loneliness, work-related stress, relationship struggles, socialising or communicating, Fatima is here to guide you and bring back a sense of balance and peace to your life.