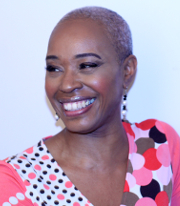 Gwen Williams
Analytic Psychotherapist, Mindfulness Therapist
Conditions treated
Treatment approaches
Professional qualifications, accreditations and memberships
Certificate in Cognitive Behavioural Therapy
Diploma in Clinical Supervision: Westminster Pastoral Foundation
Diploma in Psychotherapy and Social Studies:  Institute of Psychotherapy
BA Hons Librarianship and Information Studies: North London Polytechnic
Certificate in .b Foundation Mindfulness Course: the Mindfulness in Schools Project
Teach .b Teacher Training Course: The Mindfulness in Schools Project
Mindful Movement with the Centre for Mindfulness, Bangor
Emergent Intelligence: Attending to the Wisdom of the Group in the MBI
Mindfulness Professional Development Group: Bangor University
Mindfulness One 2 One: Centre for Mindfulness, Bangor University
Exploring the Inquiry Process in Mindfulness Teaching: Centre for Mindfulness, Bangor University
Professional experience
Gwen Williams brings over 20 years of personal and clinical experience to her work at the Nightingale Hospital. On the general therapy programme, she facilitates a weekly mindfulness-awareness group, and on occasion, facilitates the interpersonal therapy groups.
In addition, Gwen co-convenes the eight-week Mindfulness-Based Cognitive Therapy course. Alongside group based-therapy, Gwen offers individual therapy for a broad range of emotional and mental health difficulties.
Gwen worked at City Hackney Mind (CHM) for 16 years as a psychotherapist, most recently as Clinical Services Manager for the Psychological and Wellbeing Services. She provided clinical supervision to professional staff, including counsellors and psychotherapists who carried clinical caseloads. The range of clinical issues addressed was multi-layered and complex: early childhood trauma, addiction and substance abuse, domestic violence, low self-esteem, parenting difficulties, unwanted/unplanned pregnancy, and a spectrum of mental health issues. Clients were offered a safe space and the opportunity to explore difficult behavioural patterns and supported to develop insights and other ways of being that could result in more rewarding and fulfilling relationships.
In line with an interest in clients who have enduring mental health issues, she worked as the day centre manager at Islington Mind for three years and helped set up and provide a crisis telephone counselling service to residents in Islington.
Prior to employment at CHM, she worked for six years at the Women's Therapy Centre as a psychoanalytic psychotherapist, providing individual psychotherapy. She was also the resident therapist for the Lambo African-Caribbean Day Centre.
Personal statement
As a psychotherapist and mindfulness teacher, Gwen's approach is collaborative and client-centred.  Her primary goal is to work with clients to achieve an understanding of the subtle, and complicated, ways a person sees and experiences the world. Psychotherapy offers a route towards enhancing awareness of personal experience and the meanings generated from it and creates the potential for exercising choice in how people approach others.
Gwen meets each client with openness, flexibility and respect. She listens and engages with the client anew at each session. Her perspective is that it is the psychotherapeutic relationship which is central to the success of therapy.
While her therapeutic approach is located within a primarily psychoanalytical and object-relational orientation, she has developed mindfulness therapies alongside this, which can offer an integrative and client-centred pathway.
She is interested in supporting clients to develop an awareness of how the past may be impacting on their current lives, build awareness and insight, and supporting their ability to choose different ways of being in the world and relating to self and other.
Gwen has experience of working with a range of clinical issues and is particularly interested in the impact of attachment difficulties, loss and separation, adults who have a history of childhood abuse, the role of shame, trauma, and adoption.
Additional information about research, publications and interests
In addition to work as a psychotherapist, she has substantial experience as a mindfulness teacher in schools, and in the private and voluntary sector. In 2013, she was the lead teacher for a randomised study based at City University entitled 'The Neuroscience of mindfulness therapies: the effects of mindfulness training on body awareness, perception and psychological wellbeing.' In mid-2015 she was a guest teacher for  the launch of the "Centre for Psychological Wellbeing & Neuroscience at City University."
More recently Gwen was involved in the Mindfulness All-Party Parliamentary Group round table discussions and consultations, looking at ways of increasing access to mindfulness-based interventions across the nation. This led to the launch and publication of the Mindful Nation UK 2015 Interim Report.
Gwen subscribes to the UK Network of Mindfulness-Based Teachers Good Practice guidelines and takes part in an on-going program of professional development through the Centre for Mindfulness Research and Practice and Oxford Mindfulness Centre.
Finally, she has an interest in compassionate focused therapy and interpersonal dialogue.