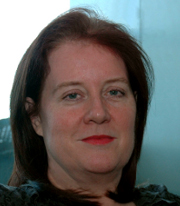 Dr Hannelie Fourie
Consultant Psychiatrist, General Psychiatry, Older Adult Psychiatry
Conditions treated
Treatment approaches
Professional qualifications, accreditations and memberships
MBChB University of Pretoria South Africa (1985)
MRCPsych United Kingdom
Royal College of Psychiatrists
General Medical Council
Chartered Management Institute (Certificate Leadership Coaching and Mentoring)
Diploma in Clinical Risk and Claims Management
Professional experience
Dr Hannelie Fourie is a consultant psychiatrist with dual registration in General Adult Psychiatry and old age psychiatry, having completed postgraduate training at St George's Hospital and St Mary's Hospital in London. Her private practices are situated in central London, based at Nightingale Hospital London, and the Roodlane Medical Centre, New Broad Street.
Her main field of interest is, amongst others, focused on professionals suffering from depression and anxiety in high-stress business environments. She is also involved with the PJ Care Group, a 200-bed private specialist neuro-rehabilitation and neuropsychiatry centre as Medical Director.
She has vast experience in the field of cognitive (memory) problems.
Academically, she is an Honorary Senior Lecturer at Hertfordshire University and teaches on the MRCPsych course which she also co-organises.
Personal statement
In Dr Fourie's practice, she adopts a psychological and social model alongside a medical approach. She is a firm believer in the benefits of psychological therapy and does not solely rely on pharmaceuticals for successful treatment.
She often works with clients who are in employment, and her approach is for every individual to remain or return to employment successfully. This is achieved by accurate assessment and treatment and by providing close support along the way to a satisfying life following one's hopes and aspirations.
Dr Fourie believes that every patient should share in making decisions and choices regarding their treatment and recovery. Her interests are with OCD, anxiety and depressive disorders, stress, bipolar disorders, schizophrenia and psychiatric disorders in relation to physical illness. She has experience in the assessment, investigation, diagnosis and treatment of various cognitive problems.
Additional information about research, publications and interests
Comorbid depression in OCD: Symptomatic difference to Major Depressive Disorder. With Prof N Fineberg (Journal of Affective Disorders – 2005).
Poster Exhibition: Depression in OCD: Symptom Profile – European Neuro,  Psychopharmacology Conference, Stockholm, 2004
Cost-Effectiveness of Nidotherapy for co-morbid PD and severe mental illness: RCT. With Prof Peter Tyrer & others (Epidemiological Psichiatria Sociale – 2009).