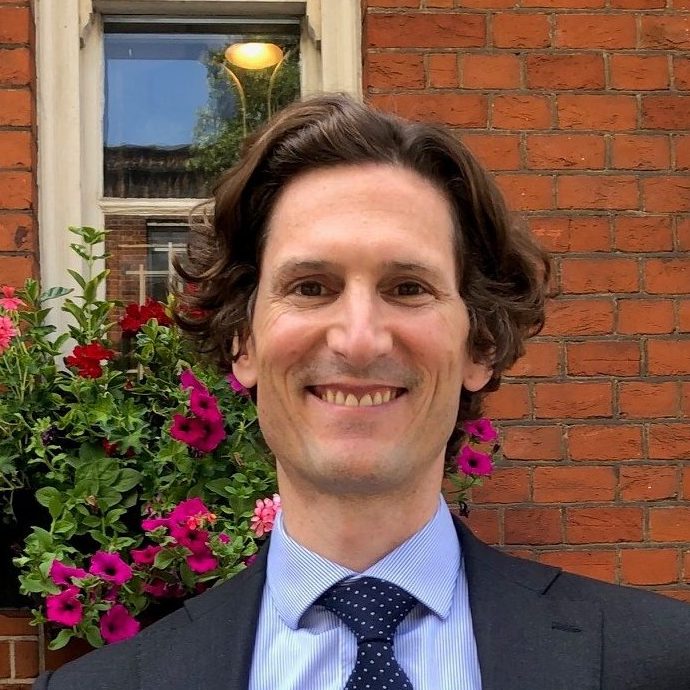 Dr Christopher Muller-Pollard
Consultant Psychiatrist, Senior Clinical Lecturer, Imperial College London, Addictions, General Psychiatry
Conditions treated
Treatment approaches
Professional qualifications, accreditations and memberships
MBBS BSc (Hons)
MRCS
MRCPsych
Professional experience:
Dr Muller-Pollard graduated in medicine from Guy's and St. Thomas' Medical School and completed post-graduate training in General Adult and Addiction Psychiatry at the Maudsley Hospital, the National Self-Harm service and National Alcohol Unit.
As well as training in CBT for 4 years at the Maudsley Hospital department of psychotherapy, he completed further training at the Oxford Cognitive Therapy Centre.
He was a Senior Clinical Lecturer at Imperial College for 7 years, responsible for training psychiatrists and undergraduates from Imperial Medical School. He was also a supervisor and tutor on the Institute of Psychiatry's Addiction Sciences MSc course.
Dr Muller-Pollard previously worked as the lead clinician for psychiatric admissions in Hammersmith and Fulham in Charing Cross and as the dual diagnosis lead for West London Mental Health NHS Trust (WLMHT).
Dr Muller-Pollard has a special interest in neurodevelopmental conditions and set up an adult ADHD service for South London and the Maudsley in 2009. He was the lead in developing services for adults with neurodevelopmental conditions for WLMHT.
Dr Muller-Pollard continues to work part-time for a specialist neurodevelopmental NHS clinic for adults. The clinic is linked to research and involves training medical undergraduates and psychiatrists in this specialist area.
He is approved by UK Anti-Doping (UKAD) for Therapeutic Use Exemption applications for competitive athletes. UKAD is responsible for ensuring compliance with the World Anti-Doping Association's Code. He can therefore support applications to international sports governing bodies.
Dr Muller-Pollard is the lead consultant psychiatrist for Nightingale Hospital's nasal spray treatment service for those with treatment-resistant depression.
Personal statement
The human capacity to cope with adversity is extraordinary and this is no more apparent than in psychiatry. While Dr Muller-Pollard is fascinated by the sciences of the mind, he can easily say that the most he has learnt in his career in psychiatry are from patients and those close to them. What motivates him above all else is that it is immensely rewarding to take part in someone's recovery. He believes it is a privilege to be in a position to help them discover how to do it, especially those that have almost given up hope. He believes recovery is very personal and sees working in a partnership as essential in terms of really understanding someone's problems and helping them choose what is best for them.
Additional information about research, publications and interests
Dr Muller-Pollard is part of the research team involved in the English and Romanian Adoptees Brain Imaging Study investigating how sustained early deprivation affects neurodevelopment. The study is conducted jointly by the Institute of Psychiatry, Kings College London and Southampton University.
He conducted a field trial to support the World Health Organisation's ICD-11 working group for the revised diagnostic criteria for personality disorders. The diagnostic criteria for personality disorder have been subject to considerable revision because of the difficulty in making a consistent and accurate diagnosis.
Previous research included the long-term brain changes due to alcohol misuse and defining the appetitive reward pathways in the brain related to addiction.