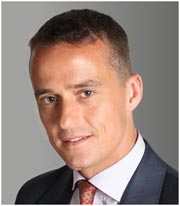 Dr Andrew Parker
Consultant psychiatrist
Conditions treated
Chronic Fatigue Syndrome/ME
Treatment approaches
Professional qualifications, accreditations and memberships
BSc Psychology (First Class)
MA Philosophy of Mind (Distinction)
MB BS Medicine (Distinction)
MRCPsych
Member of the British Association of Psychopharmacology
Professional experience
Dr Andrew Parker's postgraduate training was at The Maudsley and Institute of Psychiatry. Having qualified in medicine at Guy's and St Thomas' London, he also acquired degrees in psychology and philosophy of mind.
As a consultant in the NHS (St George's) until 2010, Dr Parker led an award-winning Assertive Outreach Team for psychosis and drug misuse.
He has been working in independent (private) practice since 2007 with clinics at Nightingale Hospital and in the city.
For three years, until September 2022, he was Nightingale Hospital's lead consultant psychiatrist for addictions.
Personal statement
Dr Andrew Parker aims to help individuals turn a crisis into a transformative breakthrough. Mental health problems often arise at the threshold of transitional points in our development. Depression, addiction, psychosis, trauma – even of the severest kind – can each become catalysts for human growth and authenticity.
He treats the full range of adult psychiatric conditions and addictions, including severe stress, difficult-to-treat depression, bipolar disorders, alcohol and drug problems, anxiety disorders and OCD. He also conducts specialist assessments for adult ADHD.
Dr Parker has worked closely with the Practitioner Health Programme (PHP), providing mental health support to doctors and dentists; and also currently works closely with a number of occupational health departments.
He has an academic/philosophical interest in the nature of mind (physical or non-physical) and the ultimate meaning of human existence.
Additional information about research, publications and interests
Dr Parker has published self-help material for the general public as well as academic papers in leading medical journals.
Beginning Recovery – A booklet for families and sufferers of addiction, thinking about treatment. (Parker AJR & Mitcheson L (2007) AVAILABLE ON REQUEST
An Introduction to Group Twelve-step Facilitation: Breaking Barriers and Myth Busting. In, Principles and Practice of Group Work in Addictions, Ed. Hill R & Harris J. Routledge. Parker AJR (2011)
Diagnosis and management of alcohol use disorders. BMJ Vol 336: 496-501. Parker AJR, Marshall EJ & Ball, DM. (2008)
The Neuroendocrinology of Chronic Fatigue Syndrome and Fibromyalgia. Psychological Medicine. Vol 31(8), 1331-1345. Parker AJR, Cleare A & Wessely S (2001).
Sexual Disorders. In The Mind: A User's Guide, Ed. Raj Persaud. Transworld. Parker AJR. (2007)
Website