Nightingale Hospital to attend International Conference for Addiction Associated Disorders (iCAAD)
We're delighted to announce our attendance at the International Conference for Addiction Associated Disorders (iCAAD) held in London during May, 2020.
In addition to exhibiting at the world-renowned industry event, three of our brilliant clinicians at Nightingale Hospital will form a  multi-disciplinary panel delivering a practical workshop for delegates.
Suicide is 10-14 times greater in those with alcohol dependence and drug misuse. The presence of other mental illness increases this risk further. Although suicide can be difficult to predict, many cases are preventable, and treatment services must take a diligent attitude to assessment and prevention. This presentation will be facilitated by a multi-disciplinary team at the Nightingale Hospital addictions treatment unit.
It will be led by Dr Andrew Parker, Consultant Psychiatrist and Addictions Lead, Patrick Maxwell, Addictions Therapist, and Fiona Roye-Taylor, Addictions Charge Nurse.
Through discussion of a real-life (anonymised) case study, the interactive presentation will highlight the importance of identifying both static and dynamic risk factors for suicide; careful history of past attempts; mental state risk factors; compassion and interviewing style, and the vital role of ongoing multidisciplinary team communication, and involvement of significant others.
Delegates will be able to take away the following learning objectives:
1. Understanding static and dynamic risk factors for suicide in context of addiction
2. Eliciting the history of para-suicidal acts, intent or planning
3. Accurate and concise communication of suicide risk
4. Awareness and identification of high-risk mood states
5. Prevention of suicide through multidisciplinary team (MDT) working and continuing care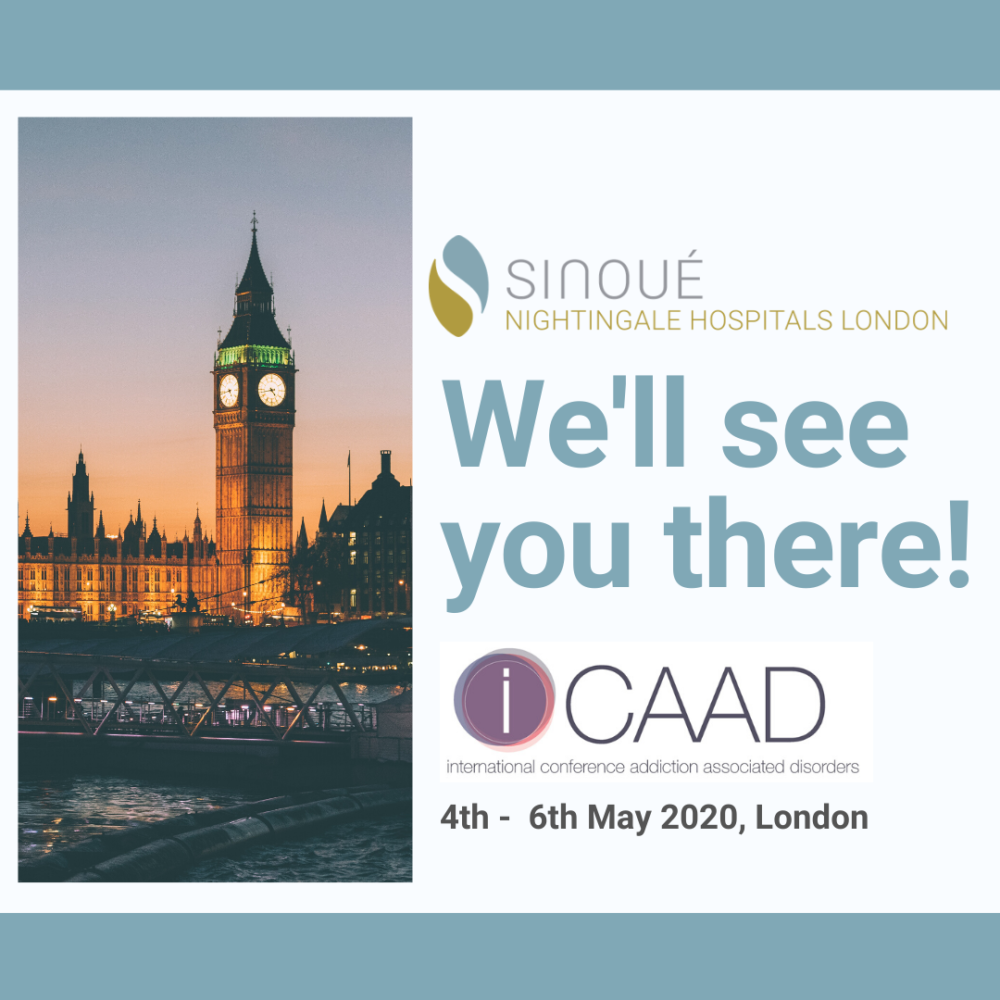 About iCAAD
The International Conference for Addiction Associated Disorders (iCAAD) is the largest European conference on addiction, behavioural, emotional mental health and well being.
The annual conference is dedicated to expanding knowledge, exchanging ideas, and advancing well-being in the mental health industry.
This year, iCAAD will be held over Monday 4th, Tuesday 5th, Wednesday 6th 2020 at Royal Garden Hotel Kensington, London W8 4PT.
For more information, click here.
Make an enquiry
Please contact us in confidence so we can help.
Enquire now
Relevant specialists
Dr Andrew Parker

Consultant psychiatrist

Patrick Maxwell

Lead therapist for addictions at Nightingale Hospital