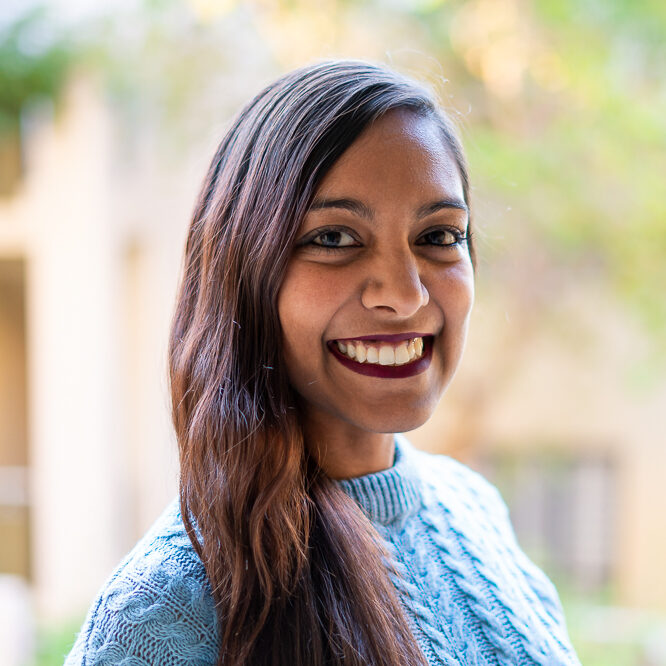 Cassandra Govender
Deputy Lead Therapist - General Psychiatry, Clinical psychologist
Conditions treated
Treatment approaches
Cognitive behavioural therapy – enhanced for eating disorders (CBT-E)
Psychodynamic therapy
Professional qualifications, accreditations and memberships
Honours in General Psychology at Wits University
Master of Arts in clinical psychology at Wits University
Health and Care Professions Council (HCPC) registered Clinical Psychologist
Health Professionals Council of South Africa registered Clinical Psychologist
Professional experience
Cassandra completed her professional training as a clinical psychologist in Johannesburg, South Africa between 2014 and 2016. During this time, she gained extensive experience in adult, adolescent, and family inpatient and outpatient settings. She received specialised training in evidence-based therapies, including dialectical behaviour therapy (DBT) for adolescents and adults, psychodynamic therapy, cognitive behavioural therapy (CBT), CBT-E (eating disorders) as well as mindfulness techniques. She has experience working with individuals, families and couples of all ages across different cultural backgrounds who have experienced several mental health difficulties, including anxiety, depression, burnout, stress, psychosis, psychosomatic conditions, eating disorders, personality disorders and bipolar disorder.
In July 2019, Cassandra embarked on a unique journey as a mental health supervisor with Médecins Sans Frontiers (Doctors without Borders), working on the Tshwane Migrant Project in South Africa. During this time, she was able to merge her clinical skills with her passion for community and social justice.
After moving to London in 2021, Cassandra commenced work at Nightingale Hospital where she has recently taken on the position of Deputy Lead Therapist for General Psychiatry. While here, she expanded her therapeutic approaches to include compassion-based therapy and trauma-informed care and has completed the essentials training in providing clinical supervision.
Personal statement
Cassandra's core therapeutic philosophy is rooted in providing a safe, non-judgmental and empowering space for clients to discover and express themselves, encouraging them to find their own voice. This process is pivotal in empowering individuals to communicate their needs, assert boundaries, and pursue their goals confidently in external spheres of their lives. She holds a deep belief in the power of understanding individuals within the context of their unique lives. Through her work, she has seen that embracing the entirety of a person's life journey is paramount to helping them make sense of their challenges and facilitating growth. Consequently, she works from a collaborative approach which prioritises the patient's voice in treatment and focuses on using the best therapeutic modality for the presenting problem.
Central to her therapeutic approach is the acknowledgement that we all occupy various identities in our relationships, within our families, and within the broader world. These identities significantly influence how we perceive ourselves and navigate the complexities of our existence. In her work, she is passionate about exploring these identities, and recognising how they shape one's experiences and perspectives. It is a space where patients can come to terms with their experiences and navigate their emotions and thoughts. Every journey is unique, and Cassandra recognises that sometimes it entails talking through difficult moments, while at other times, it involves the cultivation of skilful behaviours that can be applied to daily life.