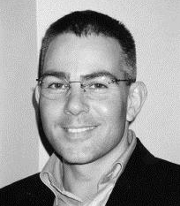 Frank Aust
Systemic and Family Psychotherapist, Eating Disorder Specialist
Conditions treated
Treatment approaches
Professional qualifications, accreditations and memberships
MSc in Systemic Family Therapy – Institute of Psychiatry at the Maudsley, Kings College London
Qualification in supervision and training – Institute of Psychiatry at the Maudsley, Kings College London
Registered Supervisor through the Association for Family Therapy (AFT)
Clinical Supervisor & Honorary Lecturer – Institute of Psychiatry, Section of Family Therapy at the Maudsley, Kings College London Registered Member :
UK Council for Psychotherapy (UKCP)
Association for Family Therapy (AFT)
Institute of Family Therapy (IFT)
College of Family, Couple and Systemic Therapy
European Family Therapy Association ( EFTA)
Professional experience
In 2007 Frank joined Nightingale Hospital as a Psychotherapist. He qualified in 1998 as a Systemic and Family Psychotherapist at the Institute of Psychiatry. Since then, he has been working in various Child and Adolescent Mental Health settings in the Community (CAMHS) and in Child and Adolescent Mental Health Inpatient settings in London. Therefore, he is very familiar with a wide variety of psychiatric and psychological problems young people and their families can be confronted with. This does include issues that can arise from the interaction between family life and education.
Frank has been working across all age groups in family therapy and couple work over the years. He is particularly interested in the life stage transition of individuals and the impact this can have on people who are closely connected to each other.
In his therapeutic work, Frank gained extensive experience working with individuals, couples and their families, who are affected by an eating disorder.
Personal statement
Over the many years of practising, Frank has experienced how family therapy can enable family members to express and explore different thoughts and emotions in a safe and constructive space.
This can open up ways of understanding each other's views, experiences and needs in ways that allow families to develop new and positive ways forward.
Frank starts every session by trying to engage each family member in the process without taking sides, blame or provide answers.
It is essential to Frank that every family member does feel safe and accepted during the meetings. He wants every person in the room to feel comfortable to express their thoughts and have their voice heard.
Frank acknowledges the importance of people's beliefs, cultures, contexts and life experiences. He, therefore, adapts ways of working with each family according to family member's age, needs, resources and preferences.
Frank is very aware that different cultures and groups have different ideas of what 'family 'means. Whoever people identify as important to their lives are welcome to join the family therapy sessions. Family members can attend in different groupings as well as all together, to address specific issues as defined by the family.