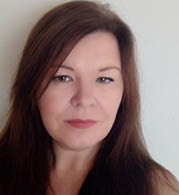 Majella Cogan
Cognitive Behavioural Psychotherapist
Conditions treated
Treatment approaches
Professional qualifications, accreditations and memberships
BSc Psychology
Post Graduate Diploma in Cognitive Behavioural Psychotherapy – Expert Practitioner
MSc Applied Positive Psychology
Diploma in Stress Management
Primary Certificate in Stress Counselling and Management
Primary Certificate in Rational Emotive Behaviour Therapy
Graduate Member of the British Psychological Society (258092)
Member of the British Association for Behavioural & Cognitive Psychotherapy (996843)
Worldwide Association of Notable Alumni (1340128)
Professional statement
As an experienced cognitive-behavioural psychotherapist, Majella Cogan holds almost 10 years of clinical experience working in the NHS (IAPT) service as well as the private sector. She completed her undergraduate degree in psychology with The Open University and her clinical training in CBT at Kings' College London. She also holds an MSc in Applied Positive Psychology from the University of East London. I am a member of BABCP and a graduate member of the BPS.
Majella's experience and training enable her to work with people experiencing a wide range of issues such as anxiety, OCD, panic disorder, depression, phobia and trauma. Her therapeutic approach is collaborative, solution-focused and supportive.
In addition to her work at Nightingale Hospital, Majella holds a senior clinical role within a digital psychological therapy service where she manages a remote therapy team delivering NHS IAPT and private sector contracts. She considers herself to be a competent, reflective and reflexive practitioner and manager.
Majella holds an extensive CPD portfolio since core training in 2009 which includes: additional workshops on the key NICE recommended disorder-specific protocols for the common mental health disorders such as anxiety and depression, as well as related models such as ACT and Mindfulness approaches. She prides herself on being a caring, safe and excellent practitioner and is committed to and enjoy demonstrating these values.
Majella's key research interests are meaning in life, positive psychology, well-being and their clinical, therapeutic and community application.
Personal statement
Majella is a compassionate, supportive and empathic therapist who offers genuine understanding and support to help you find a way out of difficult emotional and psychological problems. She provides a safe, non-judgemental and effective proven treatment that has been shown to work with a wide range of issues. The aim is to help you develop and implement new ways of overcoming your problems and help you bring about real changes in how you think, how you feel and what you do. She has worked with people from all walks of life and experiencing a range of emotional and psychological difficulties.
During therapy, you will learn to explore your thoughts and beliefs and to understand the link to your behaviours, mood and physical reactions. Her goal is to support you in finding solutions that can work for you enabling you to become your own best therapist.
Majella's clinical approach is based on evidence-based treatment (NICE guidelines) and her key approach is Cognitive Behavioural Therapy. She recognises that relieving symptoms alone is often one part of a wider need for people to experience their lives as fundamentally meaningful. She, therefore, includes meaning-based approaches to wellbeing, such as Acceptance and Commitment Therapy and Mindfulness, with the aim of enhancing your quality of life.