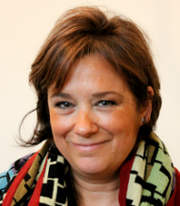 Dr Helena Fox
Eating Disorder Consultant Psychiatrist, Specialist in Eating Disorders, General Psychiatry
Conditions treated
Treatment approaches
Professional qualifications, accreditations and memberships
MBBS
MRCPsych
MA
Oxford Certificate in CBT
Professional experience
Dr Helena Fox qualified in medicine at the Royal Free Hospital School of Medicine in 1982. Following this, she worked in Obstetrics and  Gynaecology and Casualty and then began to specialise in Psychiatry in 1984. She trained at Kings College and the Maudsley Hospitals in London, and in 1989, gained Membership of the Royal College of Psychiatrists. She became a Senior Registrar on the Oxford part-time training scheme and gained a CCST in General Adult Psychiatry 1998. During this time, she gained extensive experience in acute general psychiatry and psychological treatment methods including individual and group dynamic psychotherapy. In addition, she holds a certificate in Cognitive Therapy (Oxford Post Qualification course 1994).
Using this relevant experience, she started to work in the field of eating disorders. Dr Fox worked as an NHS Consultant in Buckinghamshire from 1999 to 2003. This post included acute general psychiatry for adults, and Project Leadership for setting up a new adult eating disorder service in Buckinghamshire; and appointing an outpatient specialist team for the county. This service is now combined with Oxfordshire. In 2003, she moved into private practice to work with the specialist eating disorder team at Nightingale Hospital London.
Personal statement
Dr Helena Fox has worked as a consultant psychiatrist on the specialist eating disorder unit at Nightingale Hospital London since 2003. She treats patients suffering from eating disorders including anorexia nervosa, bulimia nervosa, binge eating disorders, other eating disorders and diagnostic issues. She also treats patients with general psychiatric conditions such as depression, anxiety, stress and obsessive-compulsive disorder. Eating disorders often co-exist with the latter as a dual diagnosis. She has experience in applying a range of treatments from the psychotherapies to medications and works in conjunction with a specialist multidisciplinary team of expert therapists. This includes psychotherapists (dynamic and cognitive behavioural), psychologists, dietitian, occupational therapist, nursing staff and family therapists. The hospital team offers care at outpatient, day patient and inpatient levels depending on the severity of the disorder.
In her private clinic, she now works part-time and treat those suitable for outpatient treatment and work with the hospital specialist multidisciplinary teams.
For those with more serious conditions, she works with her consultant colleagues in the team.
Additional information about research, publications and interests
Dr Helena Fox has taught and lectured including and has given a series of educative talks to schools, medical colleagues and allied professions about various aspects of eating disorders including, 'Anorexia and Bulimia Nervosa: Current Management Menu', 'The Dangers of Dieting', and 'Eating Disorders and Reproduction'.
She has a Masters in Social Sculpture (a contemporary art form with theoretical underpinnings in Philosophy). She is now engaged in part-time arts-based PhD research exploring links between this field and medicine. Her research concern is, broadly, how connective aesthetic practices may make clinical practise more humane.
Dr Fox is also the co-convener of the Aesthetics in Mental Health Group (AiMH) which she founded in in 2014. This continues with an annual symposium. This group incorporates theory and practise of philosophy, psychiatry and related disciplines. This group is part of the Collaborating Centre for Values-Based Health and Social Care at St Catherine's College, Oxford.