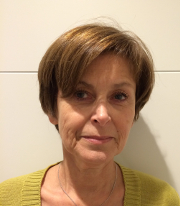 Dr Maja Turcan
Consultant Clinical Psychologist
Conditions treated
Treatment approaches
Professional qualifications, accreditations and memberships
Diploma in Clinical Psychology (Dip Clin Psych),
Diploma in Clinical Neuropsychology (Dip Clin Neuropsych),
Doctorate in Clinical Psychology (D Clin Psych)
BPS registered supervisor
Member of British Psychological Society (chartered)
Member of Health and Care Professions Council
Member of Faculty of Forensic Clinical Psychology
Professional experience
Dr Maja Turcan has worked in the NHS for more than 20 years as a clinical psychologist, with more than 10 years as a consultant. Her clinical work has included individual and group assessment and treatment, work with families and supervision of staff. She has worked in both inpatient and outpatient settings, including secure and specialist forensic services.
She has offered brief structured interventions as well as longer-term explorative therapy, as was judged appropriate following an assessment. For several years she specialised in the treatment of patients with the complex presentation, often including a history of abuse, trauma and self-harm.
She has extensive experience as an expert witness in criminal and family courts.
As a clinical psychologist, Dr Turcan's training includes different modalities, particularly cognitive-behavioural therapy (CBT), dialectic behavioural therapy (DBT), and also including mindfulness and psychodynamic psychotherapy.
She has worked with patients with a broad range of difficulties and, as each person's experience is specific to himself or herself, they each need an individual assessment to develop an understanding of the origin of the presenting difficulties and what is maintaining them. She has always practised this as a collaborative process with the patient in order to develop a plan for a joint therapeutic endeavour.
The choice of therapeutic approach is based on the patient's inner resources and abilities as well as external resources and structures.
Personal statement
As a clinical psychologist, Dr Turcan treats each patient as an individual and help him or her to formulate and understand their difficulties within the context that they present. She draws on the evidence base to inform her approach to support the patient and to sustain his or her undertaking to help themselves with their presenting difficulties.
She has always worked in a multicultural and multiethnic environment.
She undertakes voluntary work with NAPAC, a charity which supports adults who were abused in childhood, on the support line and as a member of the Professional Advisory Panel.
She also provides supervision for staff working with Holocaust survivors.
Additional information about research, publications and interests
Throughout years of working as a qualified clinician, she has engaged in continuous professional development to maintain and to develop her professional skills.
She has a particular interest in trauma and abuse and in staff support and supervision. Her research has included these interests.
She has a number of publications in books and journals and has presented at national and international conferences.