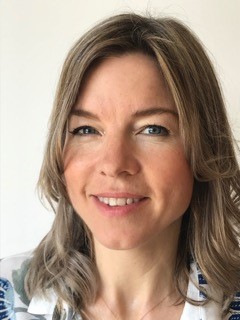 Dr Lorna Richards
Consultant Psychiatrist
Conditions treated
Treatment approaches
Professional qualifications, accreditations and memberships
MBChB (Hons)
Member of Royal College of Psychiatrists (MRCPsych)
MA Medical Law and Ethics
Professional statement
Dr Lorna Richards graduated in medicine in 1995 and went on to train in General Psychiatry at UCH/Royal Free Hospitals, and the South London and Maudsley Hospitals, gaining a wealth of experience.
She has worked in London as a Consultant Psychiatrist since 2003. She spent 14 years at Barnet Enfield and Haringey Mental Health Trust in one of the four Eating Disorders Services in London. She led the development of the community service for 10 years and acted as Clinical Lead for the latter 2 years.
Dr Richards has been developing her private practice since 2017, seeing patients at the Nightingale Hospital and other facilities.
She has been a clinical supervisor for higher trainees and is a recognised teacher at Royal Free and University College London. She has delivered lectures and talks to a variety of audiences and has also presented at international conferences.
Dr Richards has been involved with the development of national guidelines, policy, professional standards and training in roles as an executive committee member for the Section of Eating Disorders (now Faculty) and the London Division, both part of the Royal College of Psychiatrists.
She was a member of the Clinical Reference Group for NHS England and wrote the Guideline for Commissioners of Eating Disorders Services published by the Joint Commissioning Panel for Mental Health.
Personal statement
Dr Richards treats adults with a wide range of mental health problems and is also a specialist in the treatment of eating disorders. Her approach incorporates medical diagnostic skills, comprehensive knowledge of psychological functioning and a strong desire to understand the development of mental health problems within each person as an individual with a unique story.
She is experienced in managing the physical aspects of illness alongside offering psychotherapeutic approaches and pharmacological management if necessary. She is also keen to support family members through the process of treatment.
Dr Richards work in an outpatient setting and is also able to offer daycare and in-patient treatment if required.
She collaborates closely with a wider team of therapists, specialist nurses and dietitians.
Additional information about my research, publications and interests
Dr Lorna Richards is involved with academic research in the field of eating disorders.
Links to her clinical articles and research papers can be found on Research Gate.