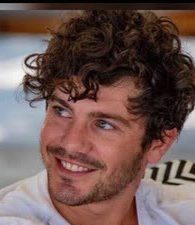 Dr Itamar Cohen
Clinical Psychologist
Conditions treated
Treatment approaches
Professional qualifications, accreditations and memberships
Doctorate in Clinical Psychology
Bachelor in Psychology
Registered with HCPC
Professional experience
Dr Itamar Cohen is a qualified Clinical Psychologist and is registered with the HCPC.
He specialises in the treatment of mood and anxiety disorders, and presently works in an intensive day inpatient unit for eating disorders where he delivers psychological therapies to adults and young adults.
Throughout a long career in the NHS, Itamar has gained extensive experience working with children and adolescents, in different settings and across various therapeutic modalities.
Personal statement
Itamar is motivated to make a positive difference in people's lives by applying the latest evidence-based science and a therapeutic environment, emphasising empowerment and resilience.
Among his main interests is in implementing evidence-based interventions in multicultural environments, in and outside of the UK, including in low-income countries.
Additionally, he is actively involved in some of the most innovative approaches to treating trauma and eating disorders, such as psychedelic-assisted psychotherapy.