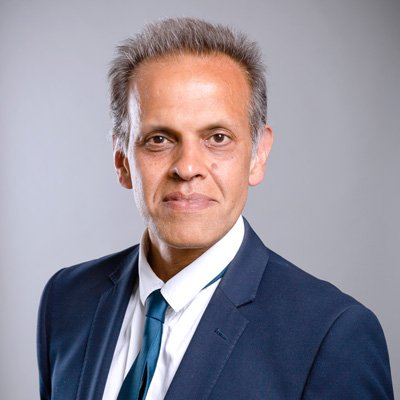 Dr Farrukh Alam
Consultant psychiatrist
Conditions treated
Treatment approaches
Professional qualifications, accreditations, and memberships
BSc University of St Andrews
MB ChB University of Manchester
GMC registration 3351431
GMC Specialist Register for treatment of Addiction
GMC Specialist Register for Adult Psychiatry
Membership of The Royal College of Psychiatrists
Section 12 Approved, Mental Health Act (1983)
Medico – Legal expert's certificate, accredited by city University London & Inns of Court School of Law
Clinical Director at Priory Group hospitals
Clinical Advisor to the Civil Aviation Authority
Professional statement
Dr Farrukh Alam is a medical doctor, psychiatrist, and educator with over 25 years experience of helping people with psychological problems. After undertaking his medical training at St Andrews and Manchester Universities, he completed his specialist psychiatry training at The Maudsley Hospital, London. He is a member of the Royal College of Psychiatrists and has specialist accreditation in general psychiatry and treatment of addiction. Dr Alam has worked as a consultant psychiatrist, in the NHS and private sector, and is Associate Medical Director of Central & North West London NHS Foundation Trust. His current national roles include Clinical Advisor to the Civil Aviation Authority.
Dr Alam holds national recognition in expertise in the assessment and treatment of drug, alcohol, and other addictive disorders. He is accredited as having specialist expertise in this field by the GMC and has treated thousands of patients with a variety of addictive disorders including:
Additional information about research, publications and interests
Dr Alam has a commitment to providing the best quality care and has published widely in the international literature. He has presented on the topic of addiction to a wide audience, including at international conferences, House of Lords, and international and national media.
Opioid-dependence treatment in the era of recovery: insights from a UK survey of physicians, patients and out-of-treatment opioid users, Dale-Perera P, Alam F &Barker P, Journal of Substance Use, 2014
Interruption of medication-assisted treatment for opioid dependence, Alam F & Barker P, Drugs and Alcohol Today 2014. – Outstanding Paper of 2014, Emerald Literati Award
Opioid Analgesic Dependence: where do we go from here? Quinlan J, Alam F, Knox K, British Journal of General Practice, 2017
Recommendations for buprenorphine and methadone therapy in opioid use disorder: a European consensus, Dematteis et al, Expert Opinion on Pharmacotherapy, 2017
Optimising opioid substitution therapy in the prison environment, International Journal of Prison Health, 2018
Offering Hepatitis C treatment to prisoners; key principles based on policy and practice assessment in Europe, BMC Public Health, 2019
Website and social media