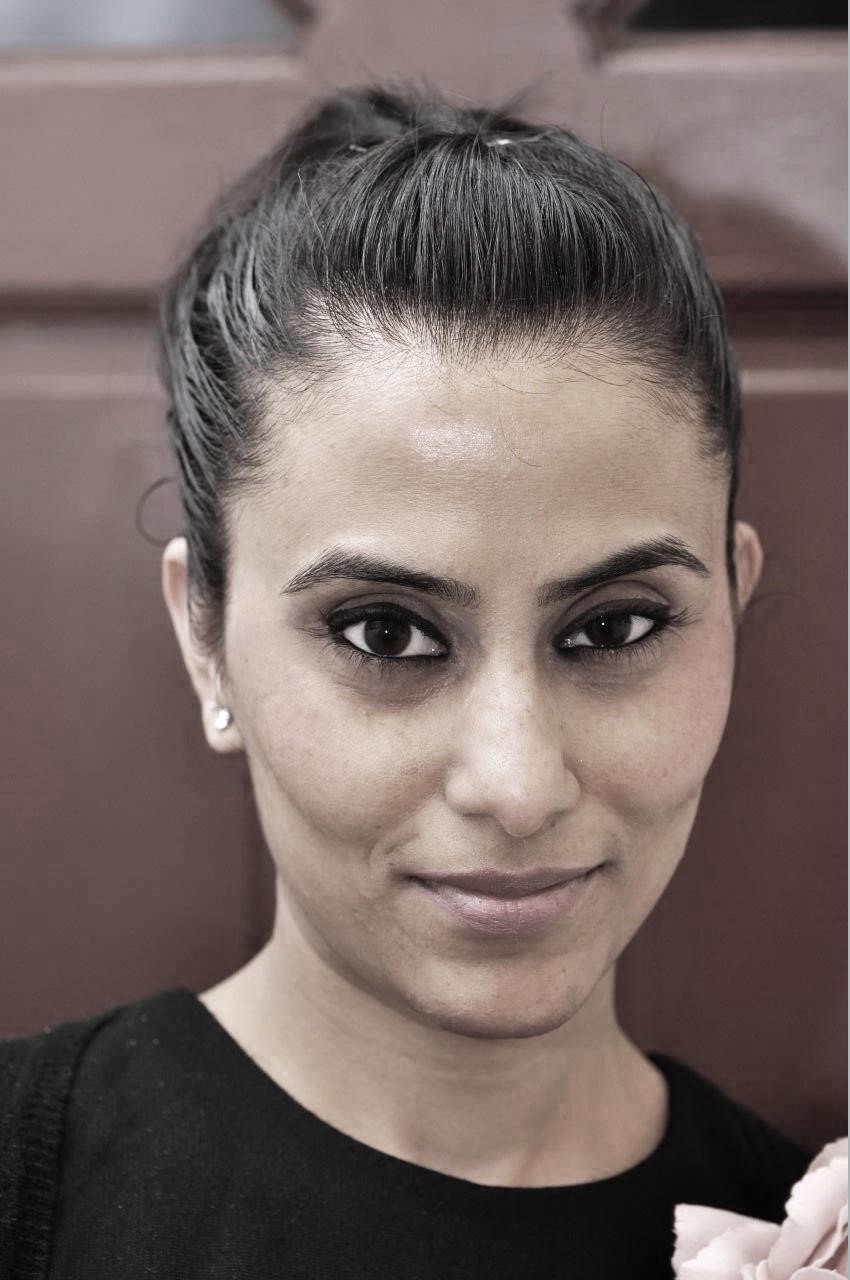 Dr Bijal Chheda-Varma
Practitioner Psychologist, Chartered Psychologist, CBT Therapist
Conditions treated
Treatment approaches
Professional qualifications, accreditations and memberships:
Practitioner Psychologist HCPC
Chartered Psychologist BPS PhD, MSc, BA Psychology
Registered Test User (RQTU, BPS)
Lorna Wing Centre, National Autistic Society DISCO Training (Specialist assessment interview for Autism Spectrum Disorders)
National Centre for Eating Disorders (BPS approved), Master Practitioner Diploma in Eating Disorders and Obesity
Schema Therapy Workshops, London, Advanced Certificate in Schema Therapy
Oxford Cognitive Therapy Centre, Certificate in Schema Therapy
Phadke Institute, Albert Ellis Institute of REBT, Mumbai, India, Primary Certificate in Rational Emotive Behaviour Therapy
The Gestalt Centre, London, Gestalt Group Facilitation Course
Professional experience:
Bijal has worked as a Psychologist, Cognitive Behaviour Therapist (REBT and Beck's Cognitive model and Schema therapy) and group therapist.
Her specialist areas are delivering psychometric, neuro-psychiatric and psychological assessments. She has founded and runs a clinic specialising in psychological and psychometric assessments and evaluation. In particular, she specialises in assessments and treatment for neurodevelopmental conditions such as ADHD, ASD, and comorbid issues (in particular anxiety and OCD).
Her other clinical experiences and responsibilities have included delivering individual and group treatment and therapy to inpatients, day patients and outpatients.
She works with mood disorders, anxiety disorders, eating disorders, personality disorders and addictions. Bijal offers CBT therapy (both group and individual), and also utilises schema therapy for long-term work with hard to treat and complex cases specializing in behavioural syndromes, eating disorders and personality disorders.
Personal statement:
Dr Bijal Chheda-Varma is a consultant Chartered Psychologist and CBT therapist who specialises in various strands of cognitive behavioural interventions for children aged 11 and above, adolescents and adults. Bijal sees a wide spectrum of clinical and complex psychological conditions such as the bi-polar spectrum, eating disorders, obesity, mood disorders, and anxiety disorders. Her CBT work has been focussed on treatments for Eating disorders (particularly Anorexia Nervosa), anxiety, OCD and phobias.
Bijal specializes in the process of assessment and diagnosis of conditions based on psychometric and neuro-psychiatric tools. A central area of her expertise is in the complex assessment and treatment of Asperger's, Autism, ADD/ADHD. She also provides psychometric testing for expert witness and formal diagnosis of psychiatric conditions. Bijal started her career as a lead psychologist at an inpatient second stage rehabilitation unit for addictions with complex patients. She then worked in the NHS until 2008 when she joined Nightingale Hospital where she was the Lead clinician for the CBT team from June 2013 to June 2014. As part of her work at the Nightingale Hospital, she was seconded for a period of three years to The Practitioner Health Programme (treating sick doctors and dentists) where she provided CBT and neuropsychiatric evaluations.
Bijal runs specialist CPD workshops at the British Psychological Society for clinicians for the treatment of ASD and neurodevelopmental disorders. Currently, she is Accredited by the Health and Care Professions Council (HCPC) as a Registered Practitioner Psychologist, a Member of the British Association of Behavioural and Cognitive Psychotherapies (BABCP), a Licenced psychometric and psychological assessor with the Register of Qualifications in Test Use (RQTC – British Psychological Society) and an Honorary Chair of the Special Interest Group for Eating Disorders (BABCP).
Additional information about research, publications and interests:
Dr Chedda-Varma has been involved in various print media and broadcast media articles which focus on the rise of prevalence of eating disorders.
What goes up must come down: Working with bi-polar clients. Therapy Today. (Co-author- Dr Werner Kierski). Volume 21, issue 10, December 2010, pp 20-24.
Dr Chheda-Varma's chapter Attention Deficit Hyperactivity Disorder (ADHD): A Case Study and Exploration of Causes and Interventions, is in the new The Palgrave Handbook of Male Psychology and Mental Health, edited by Barry JA, Kingerlee R, Seager MJ and Sullivan L (Eds.) (2019). London: Palgrave Macmillan IBSN 978-3-030-04384-1 DOI 10.1007/978-3-030-04384-1