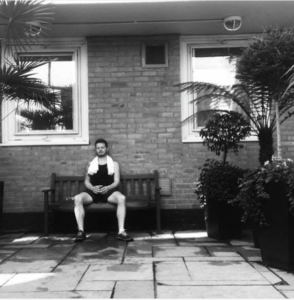 In August 2017, I was struggling to recover from my hernia operation.
The build up to the op, the operation itself, not being able to exercise and a hectic work and family life had really affected my mental health, and I was struggling to sleep and keep my anxiety under control.
Although I have experienced difficulties with anxiety and my mental health since I was 17, this, when aged 41, was one of the worst times I'd had, so I really needed some medical help this time around, to help me get better.
I had an extremely useful week in hospital during this time where I took medication for the first time in my life to help me sleep and rest.
I couldn't have got through this time without the incredible love of my family.
My wife Steph and the kids, my Mum & Dad, my brother Nick and his family, my in-laws John & Julia and my sis-in Law chel were all incredible, as were my wider circle of family, work colleagues and friends.
The love, support and messages I had from everyone (including an amazing get well soon message from Dan and the runners from Harrow Lodge Parkrun) was truly special and helped so much with my recovery.
This picture, taken in The Nightingale Hospital in August 2017, was after a hard working 5k on the treadmill in the gym.
This was a difficult time for me in my life, but I've come out of it stronger and with the medical support I need to better manage my mental health in the future.
This, along with the love and support of my family and friends means that I'm now on a stronger footing than I was before it happened, so hopefully this will hold me, and my mental health in good stead for the future.
If you ever experience difficulties with your mental health, please talk to your GP or medical practitioner and your family. Help is out there and recovery is possible.
Of course, the staff at the hospital were amazing and I wouldn't be where I am today without your help. Thank you ❤️❤️❤️
You can follow Lee on Instagram at @leehealey_
Make an enquiry
Please contact us in confidence so we can help.
Enquire now