Nightingale Hospital to attend iCAAD – The International Conference for Addiction Associated Disorders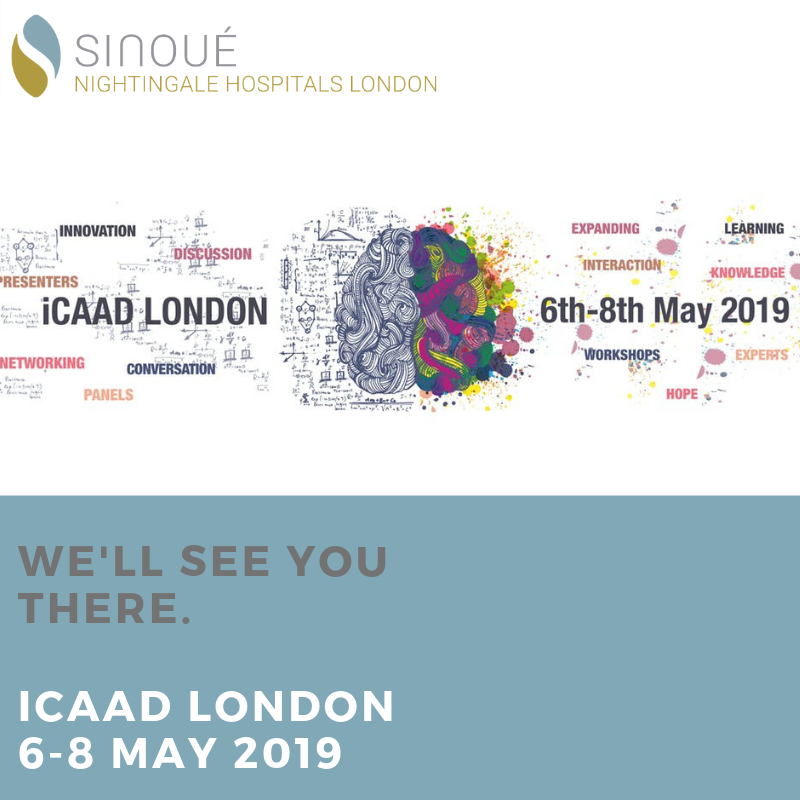 We're delighted to announce that Nightingale Hospital will be attending iCAAD the International Conference for Addiction Associated Disorders) in London from May 6th – 8th 2019.
This leading global conference aims to expand knowledge, exchange ideas, advance well-being and delve into the prevention and treatment of behavioural, mental and emotional health issues.
Nightingale Hospital's specialist addiction therapists and nurses will join key members of our senior management team on our exhibition stand to network with other professionals and share ideas.
In addition to our physical presence at this conference, two of Nightingale Hospital's leading consultant psychiatrists in addictions, Dr Mike McPhillips and Dr Alberto Pertusa will both deliver highly insightful presentations on addiction-related conditions, drawing on cutting-edge research, diagnostic and treatment themes.
Make an enquiry
Please contact us in confidence so we can help.
Enquire now
Treatment approaches
Useful Links