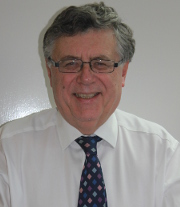 Professor Hubert Lacey
Consultant psychiatrist
Conditions treated
Professional qualifications
MB ChB
MD with commendation
MPhil
FRCPsych
Professional experience
Professor Hubert Lacey graduated from the University of St Andrews (MB ChB); of University of Dundee (MD with commendation) and from the University of London (MPhil).
He is currently a Professor of Psychiatry at the University of London and Professor Emeritus, St George's, University Of London. He is also Director of Newbridge Healthcare Systems in Birmingham.
Professor Lacey is also Chairman of the European Council on Eating Disorders and a Patron of Beat, The UK's Charity for Eating Disorders, and has over 140 publications in learned journals on anorexia, bulimia, obesity and psychosomatic illness'.
Personal statement
Professor Lacey has two outpatient treatment programmes for bulimia nervosa at the Nightingale Hospital; one based on CBT and the other on a mixed behavioural and interpretive (dynamic) therapies, the efficacy of which have been tested and published. He has also introduced a treatment for chronic anorexia nervosa using specific supportive clinical management and the results are in press. He approaches the treatment of anorexia using a two-step programme, one a brief emergency treatment and the other a full recovery programme.
Professor Lacey haS also established a systematiSed outpatient treatment for anorexia, which is used either for active recovery or for maintenance. He believes wholeheartedly in manualising treatments and testing the efficacy and cost-effectiveness in peer-reviewed trials to achieve the best results for patients.
His dedication and diligence have given him the skills required to develop eating disorder service treatment programmes for the National Health Service; defining multi-impulsive behaviours in bulimia and developing effective treatment programmes for it.