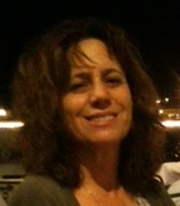 Ilana Inspector
Adult, Adolescent and Child Psychoanalytic Psychotherapist
Conditions treated
Treatment approaches
Professional qualifications, accreditations and memberships
PROF DOC PSYCH in Psychoanalytic Psychotherapy with Children and Adolescents (Doctoral Level) – The Tavistock Centre and University of East London (UEL)
Qualified Adult Psychoanalytic Psychotherapist BPF – British Psychotherapy Foundation
MA (Masters) in Rehabilitation Psychology (Bar Ilan University, Israel)
BSc (Honors) Degree in Psychology (UCL, London)
Qualified Rehabilitation and Developmental Psychologist (Ministry of Health, Israel)
Member of the BPC – The British Psychoanalytic Council
Member of the UK ACP – Association of Child Psychotherapists
Professional experience
Ilana Inspector is an Adult, Adolescent and Child Psychotherapist. Ilana completed her adult training with the British Psychoanalytic Foundation (BPF) and her Child and Adolescent Psychotherapy training at the Tavistock Centre.
Ilana has more than 20 years of experience working therapeutically with children, adolescents, young adults and parents, treating a wide variety of emotional, psychological and behavioural difficulties and disorders. Her areas of interest and expertise are eating disorders, anxiety, depression, trauma, bereavement and attachment disorders.
Ilana has extensive experience working in Child and Adolescent Mental Health Teams in the NHS (CAMHS) and in school settings. She is a clinical supervisor to various mental health professionals, counsellors and psychotherapists. She provided consultation to professionals working in different settings and in different roles from senior management to support staff.
Ilana is a course tutor and a teacher at the Tavistock Centre Child and Adolescent Psychotherapy Training (M80, Doctoral Level). She had taught extensively on other post-graduate courses at the Tavistock.
Personal statement
Psychotherapy aims to widen the repertoire by which we relate to ourselves and to others as well as help contain, give meaning to and ease emotional pain. People seek therapy when they feel anxious, depressed, traumatized, stuck in unhelpful, even damaging behaviours or struggle to fulfil their potential. Psychotherapy offers a reflective space in which through the companionship with the therapist an opportunity arises to develop a better understanding of self and facilitate change. The Psychoanalytic Psychotherapy approach, which underpins the work, acknowledges the influence of past experiences on personality and behaviour.
The person's curiosity about themselves is encouraged as they are invited to think about how significant experiences and early relationships impact on self-esteem, behaviour and present relationship patterns, including the therapeutic relationship. This approach helps develop insight and self-awareness. Parallel to the in-depth reflective work, ways to change unhelpful patterns of behaviour and habits are identified.
The therapists' clinical experience and approach enable them to work flexibly across ages, with a diversity of people and problems and tailor the work to the person's individual needs while integrating if needed, short-term-focused techniques. This flexibility of work coupled with the person's motivation to change supports their capacity to develop a healthier relationship with their mind and body and with the world around them.