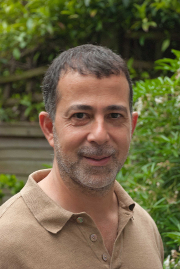 Gilead Yeffett
Psychotherapist
Conditions treated
Treatment approaches
Professional qualifications, accreditations and memberships
BSc Psychology
MA psychotherapy
UKCP registered Gestalt and relational psychotherapist
Professional experience
Gilead Yeffett has been working in the mental health sector since 2008 as a Gestalt and relational therapist. He has experience working with diversity and sexuality issues, anger, depression, anxiety and trauma. In parallel to working at Nightingale Hospital, he has a private practice in which he offers short-term (6 to 14 sessions) and long-term therapy to individuals and couples.
Personal statement
While Gilead trained as a Gestalt psychotherapist, he focuses on the relational aspect of psychotherapy. The purpose of relational psychotherapy is to help people to examine their struggles, be it sexual, depression, anxiety and trauma through their interpersonal relationships.
Unlike approaches that see human functioning as based upon the interaction of drives and forces within the person, particularly unconscious ones a relational approach focuses on the connectedness to other people and to our environment, viewing us as inseparable from it.
One of the primary goals of the relational approach is to help people develop the skills necessary to build productive, enduring and supportive relationships. This is based on the assumption that we can only truly know ourselves through our relationships.
With a background in multi-disciplinary settings, he brings his experience in setting clear goals and working towards meeting them.