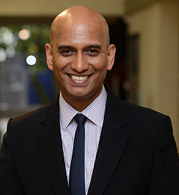 Dr Stephen Pereira
Consultant Psychiatrist, CBT Specialist
Conditions treated
Treatment approaches
Professional qualifications, accreditations and memberships
MD
FRCPsych
DPM
MSc
MBBS
Diploma in Cognitive Therapy (Oxon)
Professional experience
With 26 years of experience in psychiatry and 30 years experience in behaviour and Cognitive Therapy (CBT), Dr Stephen Pereira trained at the Institute of Psychiatry in Behaviour Therapy and at Oxford in Cognitive Therapy (which has a worldwide reputation in this area).
He is also Chairman of NAPICU which formulates National Standards of Clinical Excellence in Intensive Care Psychiatry and Severe Mental Disorders. He has over 20 years' of experience in dealing with the whole spectrum of mental wellbeing issues in the 'city financial district' and those affecting high achieving individuals in politics, film, media, fashion and music.
He is one of a very few consultant psychiatrists (medically trained) who also have been formally trained in CBT.
Personal statement
Dr Pereira works in a very collaborative way with patients. His philosophy of care is to simply 'empower' patients with knowledge, education, skills, tools to understand and recover from their current state of distress and very importantly, to learn how to minimise chances of a relapse or recurrence of the same issues.
He uses psychological approaches, but also pharmacological if appropriate. He helps patients to meaningfully understand, make peace, develop insight and let go of the past – to be precise, clear, connected, resourceful, calm and engaged with the present, in order to release mental space, energy and contentment for the future.
Additional information about research, publications and interests
Developed National PICU Minimum Standards in Child/Adolescents – 2014 Napicu.
Under his Chairmanship, the NAPICU (National Association of Psychiatric Intensive Care Units) membership has increased to 130 Trusts and the first International Journal of Psychiatric Intensive Care launched in February 2005.
He co-authored the first worldwide textbook on Psychiatric Intensive Care, which is currently in its 3rd Edition, Cambridge University Press. He also developed two educational courses; a Masters Diploma certificate in Psychiatric Intensive Care with NAPICU and Southbank University, the first of its kind internationally and a psychiatric intensive care module for the MSc in Mental Health Studies at Kings College.
34 original research publications since 1989.