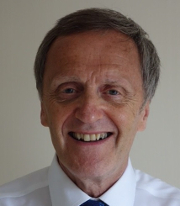 Dr Robert Cohen
Consultant Psychiatrist, General Psychiatry
Conditions treated
Professional Qualifications, accreditations and memberships:
MB BS
LRCP
MRCS
DRCOG
MRCPsych
Dip Crim
Professional experience:
I qualified in medicine at the Royal Free Hospital in London and after completing my house jobs initially trained as a general practitioner before deciding on a career change to psychiatry. I completed my psychiatric training at the Royal London Hospital and then took up a substantive post as a consultant psychiatrist at Hillingdon Hospital. I have been in private practice since 1987, and between 1991 and 2006 I was Medical Director at Cygnet Hospital in Harrow. In addition to Nightingale Hospital, I also consult at Spire Bushey Hospital.
Personal statement:
I have been working as a private practitioner in general adult psychiatry for nearly 30 years and I see a wide range of people and problems, in particular those with anxiety and depression, although I also have an interest in working with adolescents and young adults with eating disorders.
Psychiatry is as much to do with people and helping them solve their problems in their everyday lives as it is about minds and mental illness. Enabling people to understand the cause of their symptoms and distress is in my view vitally important in helping them to overcome their difficulties. I strongly believe that the treatment must fit the individual and not vice versa, and using my clinical experience to decide on the most effective way of helping those that I see, will I hope enhance the prospect of a successful outcome.
Additional information about my research, publications and interests:
My clinical areas of interest include anxiety and depression, eating disorders, bereavement and post-traumatic stress disorder. I also enjoy teaching and I am the senior author of a student textbook of psychiatry and an MCQ tutor for the primary examination of the Royal College of Psychiatrists.